Did you hear about the Garlands NEW vineyard and winery, where the vino is made from candied grapes and stored in bite-sized root beer barrels? Cheers to this new, tasty establishment joining The Garlands one-of-a-kind, annual gingerbread village display!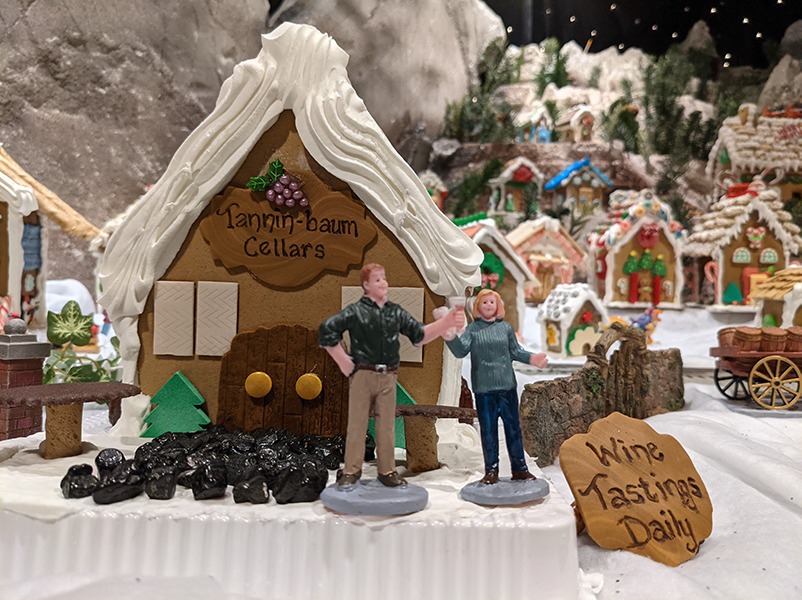 "This year, more than ever, I think we all need the extra cheer that The Garlands gingerbread village brings," says gingerbread maker and Garlands Pastry Chef Julie Swieca-Gannon, who upholds the Garlands time-honored tradition, with glee!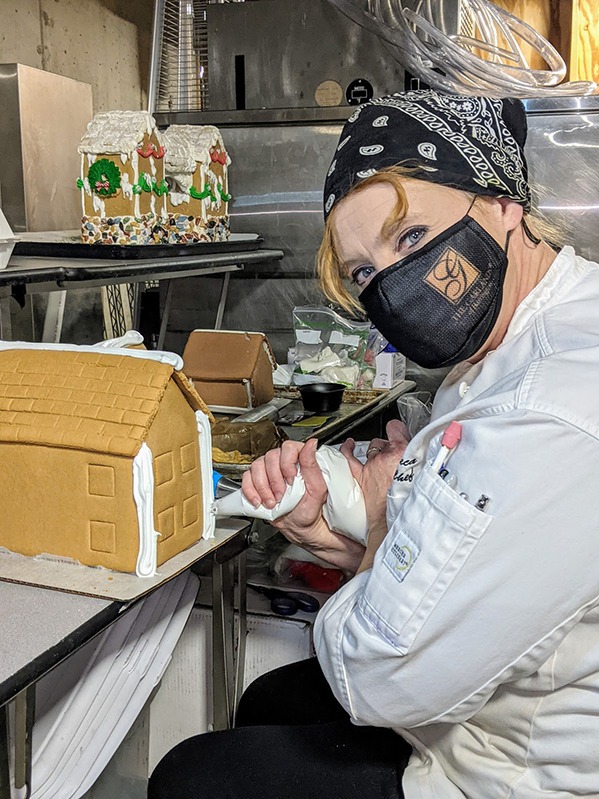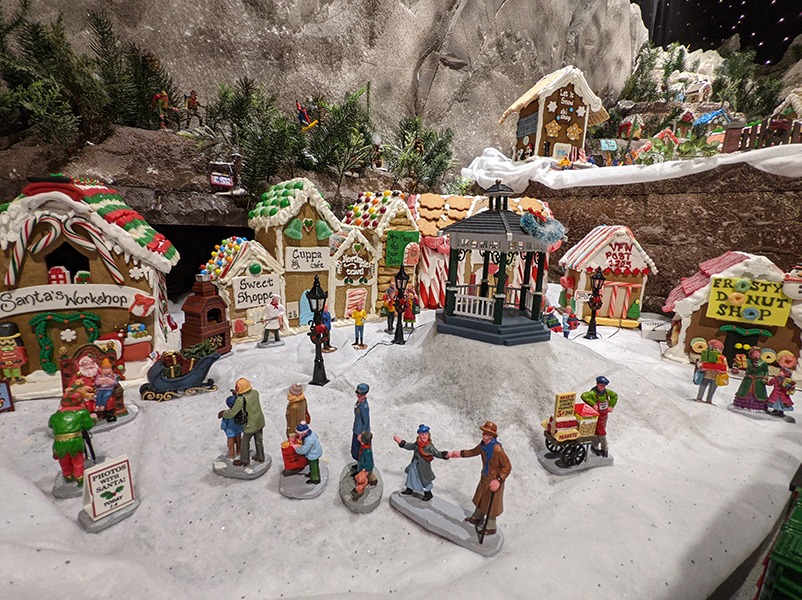 The bustling town square is the focal point of the multi-tiered, mountainside, candy-coated village that features a whopping seventy-five gingerbread structures and two trains curling through the snowy alps under a star-lit sky. A gazebo, clock tower, shops, and church draw viewers into Chef Julie's food-fantasy "holiday land," where caramel and chocolate Rolos serve as roof shingles, brightly colored Skittles are chimney stones, and frosted Salerno butter cookies double as wreaths. Gummy Lifesavers, Big Red chewing gum sticks, mini candy canes, and gumdrops are among the candies that round out the features of the landscape.
"The holidays are truly magical at The Garlands," says Dawn Kempf, Vice President, COO, and CCO. "Of course, this year, holiday traditions will be modified for all . . . but the pandemic can't stop The Garlands spirit of community, celebration, and creativity!"
Stay tuned for a time-lapse video of the making of the sweet holiday magic!