We all know that exercising the body is beneficial. But what exercising the mind? Or combining the two?
Since the brain actually tells the muscles what to do and controls all bodily functions and organs, brain health is directly related to body health. That's why The Garlands of Barrington's Inspirational Wellness Advisor, Dr. Sandra Sieber, encourages clients to "pump up" their brain as well as their biceps.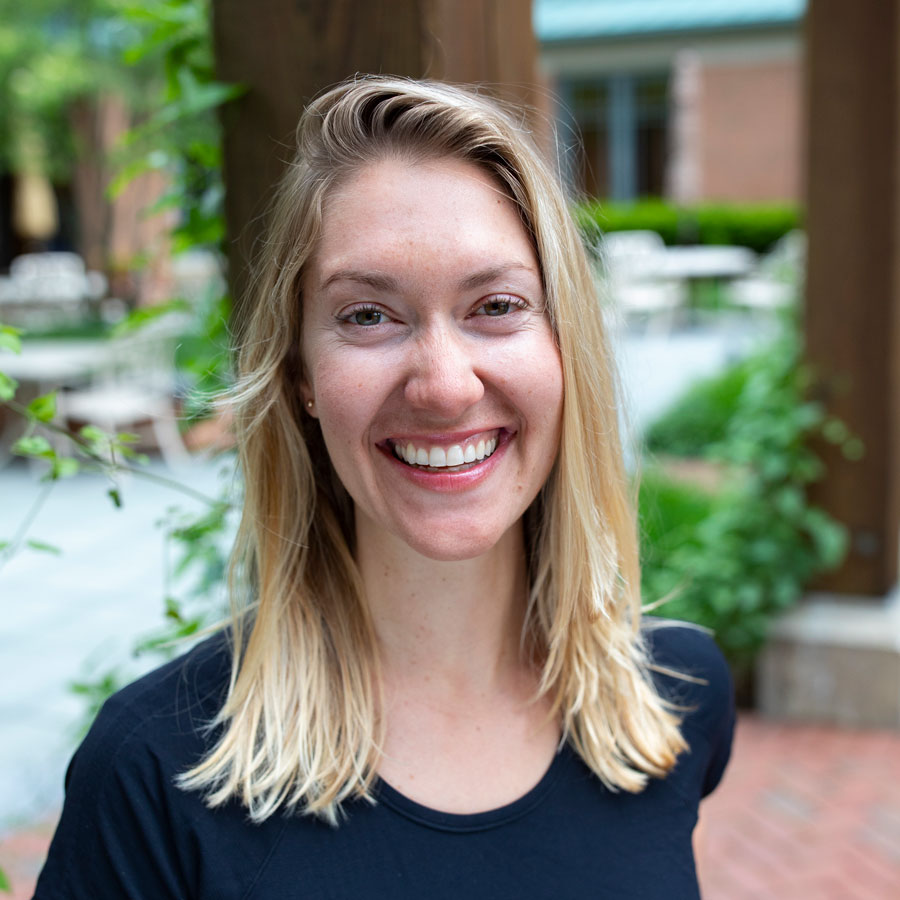 The Garlands of Barrington's Inspirational Wellness Advisor, Dr. Sandra Sieber, motivates Garlands members to age well with innovative wellness programming that emphasizes prevention and joyful living. She earned her doctorate degree in physical therapy and a bachelor's degree in human nutrition from the University of Illinois.
"Research shows how important physical movement is for the brain and how important the brain is for physical movement, specifically balance, motor control and coordination," says Sieber. "Focusing on brain health turbocharges results and leads to not only improved cognitive performance but also improved balance and even improved mental health. Because our brains are malleable, they can rewire to enhance performance and wellbeing."
Traditional brain exercises, like counting and spelling backward, are fun brain-building challenges, however Sieber encourages clients to "think outside the box" and says that, in fact, the very act of thinking outside the box is a powerful brain exercise.
"Playing around and learning something new may be the best form of brain exercise," says Sieber who often quotes George Barnard Shaw saying, "We don't stop playing because we grow old. We grow old because we stop playing!" She encourages clients to challenge themselves to "be a beginner again," to try new things and to not be afraid to be "bad" at something if they are trying it for the first time.
"Don't be worried if trying something new comes as a challenge initially – that's the whole point. Relax, go with the flow, have fun and laugh as you remap your brain and reap the benefits," says Sieber.
Under her tutelage older adults who live at The Garlands are exposed to new experiences like meditating in a salt cave, solving an Escape Room mystery, breathing in air at an oxygen bar, listening to the sounds of a gong bath, and participating in a pop-up tai chi class. She also combined efforts with the Garland's Chef to highlight healthy "brain food" options on dining menus as a part of their new "Healthy Mind, Healthy Body, Happy Heart" lifestyles initiative.
"Doing something new, different, and out-of-the-box lights up the brain in so many different and extremely beneficial ways, it's silly not to!" she quips.
Want to double down on an even healthier you? Then try engaging the brain during exercise. "Engaging the brain during physical exercise boosts brain derived neurotrophic factor (BDNF), which substantially encourages brain growth, re-patterning and re-mapping," says Sieber.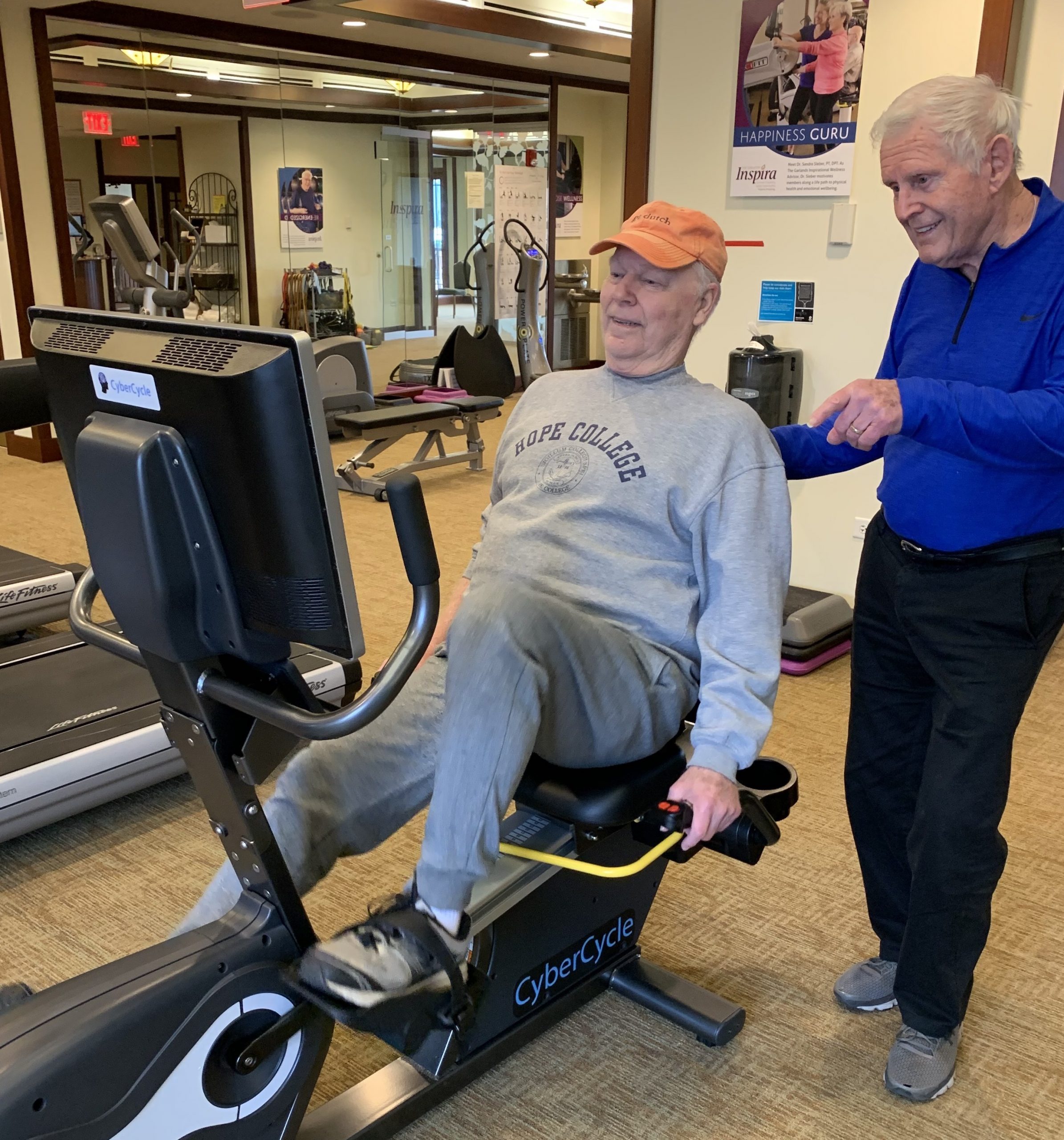 Garlands members Dick Van Egeren coaches as Ron Spiekhout exercises mind and body on The Garlands' virtual reality CyberCycle.
This double-dose effect is why The Garlands recently invested in new virtual reality bikes that let members simultaneously exercise their bodies, minds and competitive spirit. In CyberCycling, riders use their minds in a variety of ways, from shifting gears to avoiding obstacles. They are in charge of steering, pedaling, and staying on the road. Plus riders can choose from 48 different races across four difficulty levels, from basic courses of a few miles to extreme treks with challenging uphill grades. Virtual locales range from redwood forest to an undersea course laden with sharks and shipwrecks.
"The interactive nature of The Garlands new CyberCycle forces riders to think while exercising, offering a dual benefit for both physical and cognitive health," says Sieber.
In fact, a study in the American Journal of Preventive Medicine found that virtual reality-enhanced exercise like CyberCycling offers greater cognitive benefit than traditional exercise. CyberCyclists, the study showed, experienced a 23 percent reduction in progression to mild cognitive impairment compared to traditional exercises.
From virtual biking to mindset training, Sieber firmly believes that older adults can change their bodies by changing their minds. "Aches, pains and lack of mobility are not simply due to old age. We can all feel better, live better and age better when we put our minds to it."