Fine dining is a cornerstone
of fine living.
At The Garlands, our four restaurants and two al fresco dining options, each with their own take on what makes a great meal, offer so many options that almost every meal is a unique experience.
Members receive special pricing, reserved seating and the ability to utilize our flexible dining dollars to cater a special event, entertain guests or have dinner delivered to their doorstep.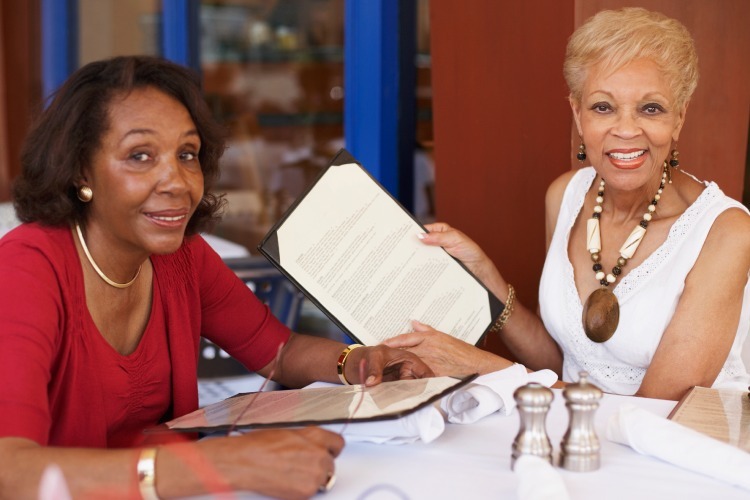 Restaurant Choices
At The Garlands you decide when, where and how you want to dine… the choice is yours, and the options are plentiful and delicious!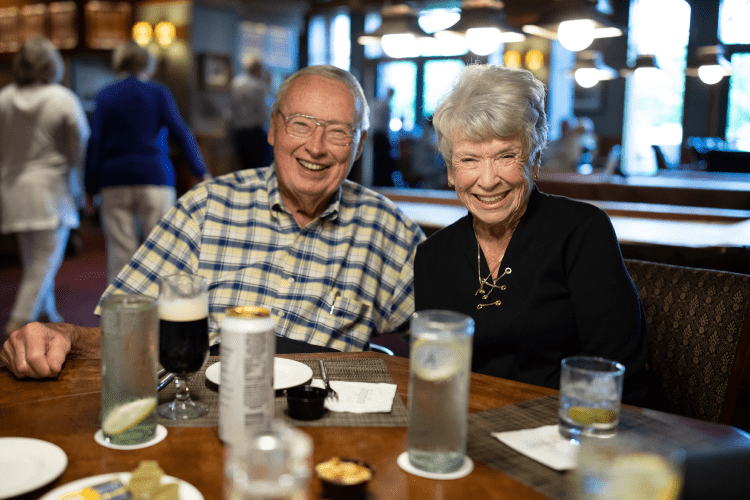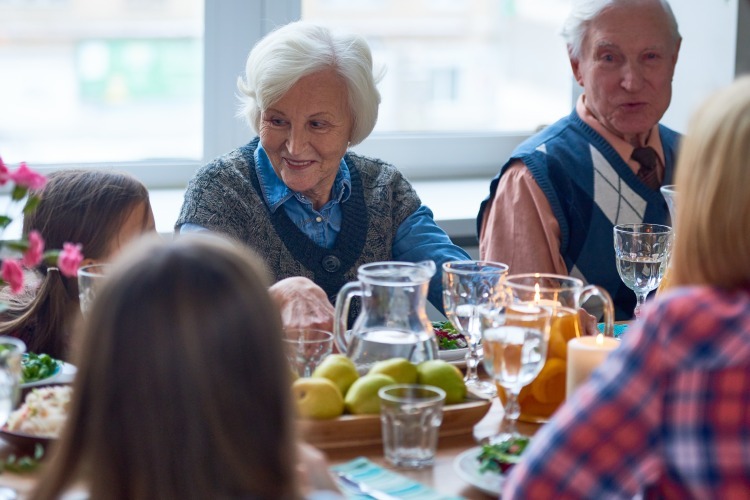 The Winslow
---
This classic dining room is a great place to invite the family for Sunday Brunch or anytime you're looking for a casual dining experience.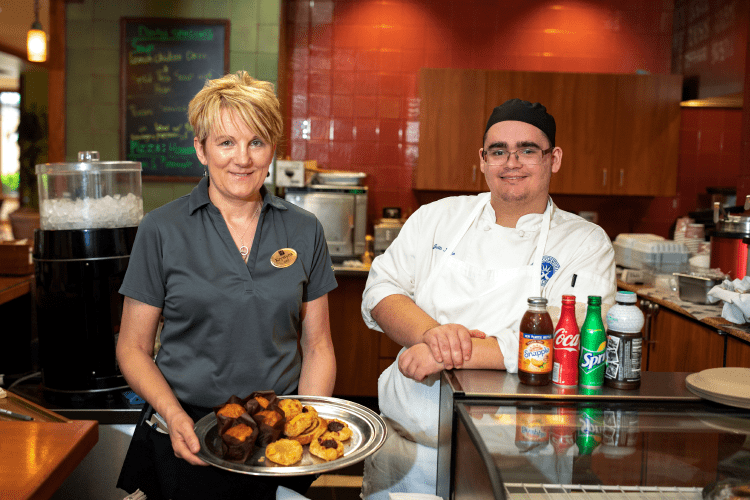 The Garlands Café
---
Start everyday off right with a cup of our special blend and a pastry or enjoy a fresh salad and refreshing iced tea on a warm summer afternoon.
Whatever your taste, we're sure you'll find the perfect pick-me-up at The Garlands Café.
Creating Culinary Delights
At The Garlands you decide when, where and how you want to dine… the choice is yours, and the options are plentiful and delicious!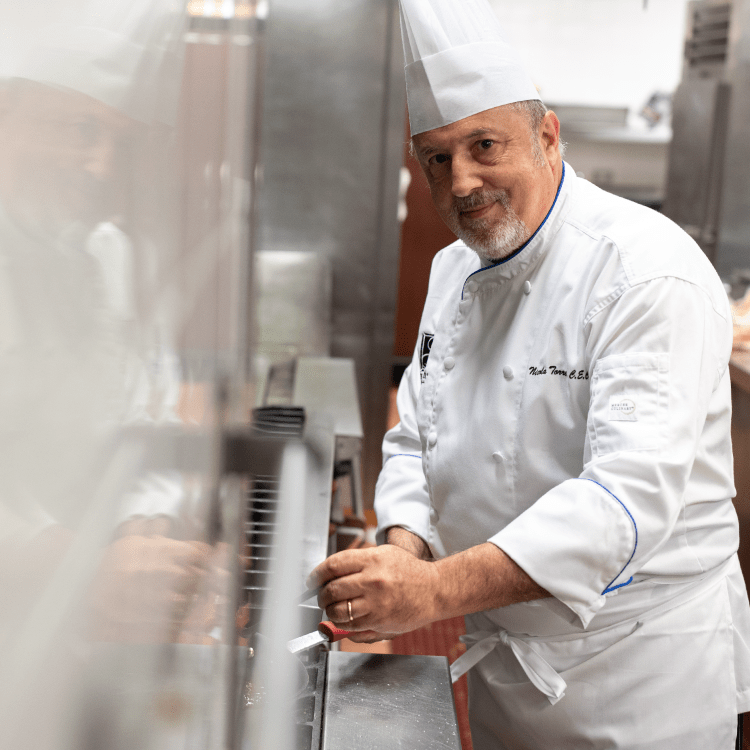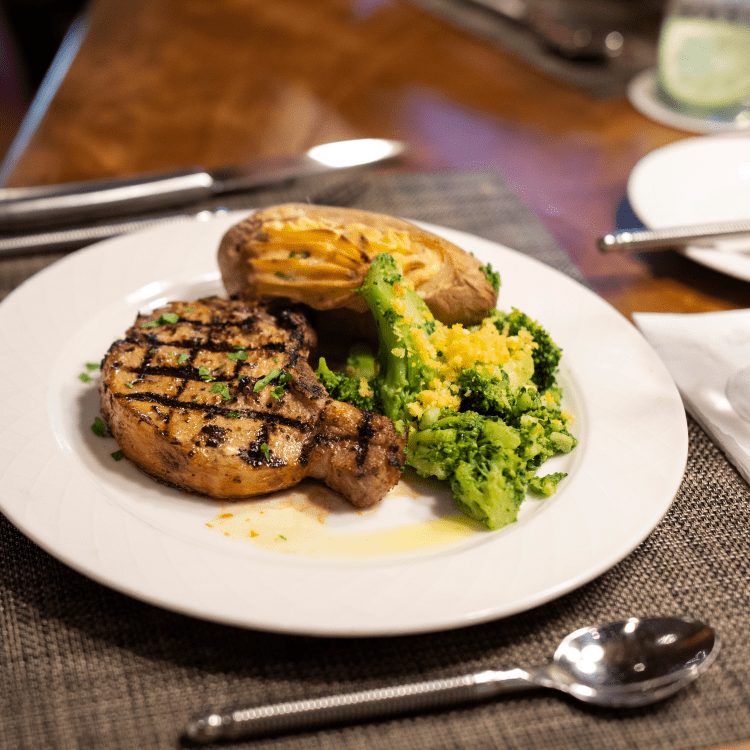 Nicola Torres
Our Executive Chef, Nicola Torres has 40 years experience in the culinary field, with extensive experience in hotels, restaurants, clubs and casinos. Chef Nicola received his culinary art degree in Bari, Italy. Upon completion, he worked throughout Italy, mastering the flavors of the various regions.
From there, Nicola spent time in Belgium learning the essentials of French cuisine under French and Belgium chefs. After moving to the United States he worked for Stouffer's as well as Renaissance and Marriott Hotels. Locally he was executive Chef for Millrose Restaurant and Rivers Casino.
Chef Nicola is a Certified Executive Chef with the American Culinary Federation.
Jenny Pesina
Thanks to Pastry Cook Jenny Pesina, desserts are so tasty at The Garlands. Homemade coconut macadamia cookies and fresh-baked chocolate chip, peanut butter and sugar cookies are popular year-round. Of all the delicious desserts she makes though, crème brûlée takes the cake. "Members seem to prefer the classic desserts and really enjoy the crème brûlée," she says. "But fruit pies are the most requested."
After raising her children, Jenny returned to professional baking three years ago at The Garlands, where members and guests appreciate the sweet addition to their daily lives. Jenny trained at The Cooking and Hospitality Institute of Chicago and worked at other dining venues, including the Union League Club of Chicago.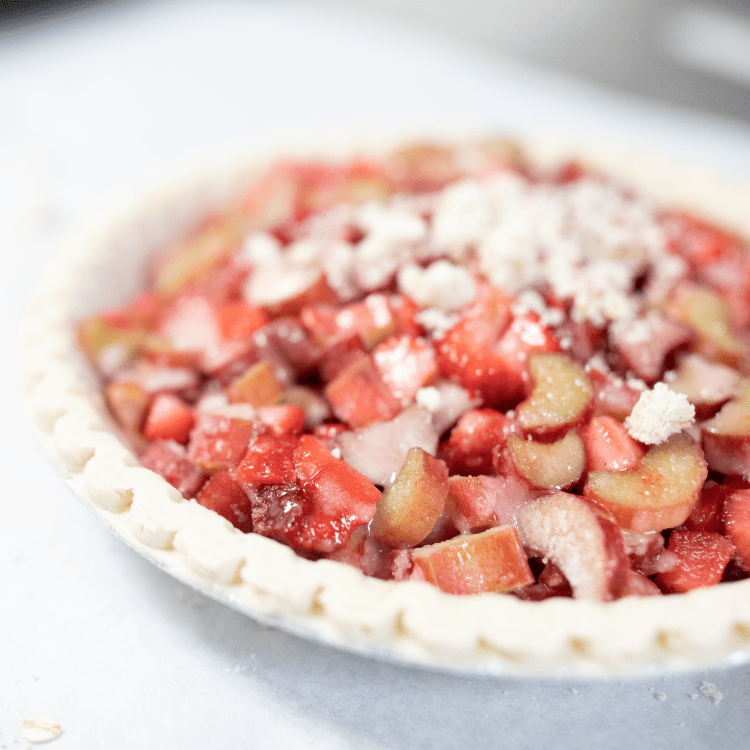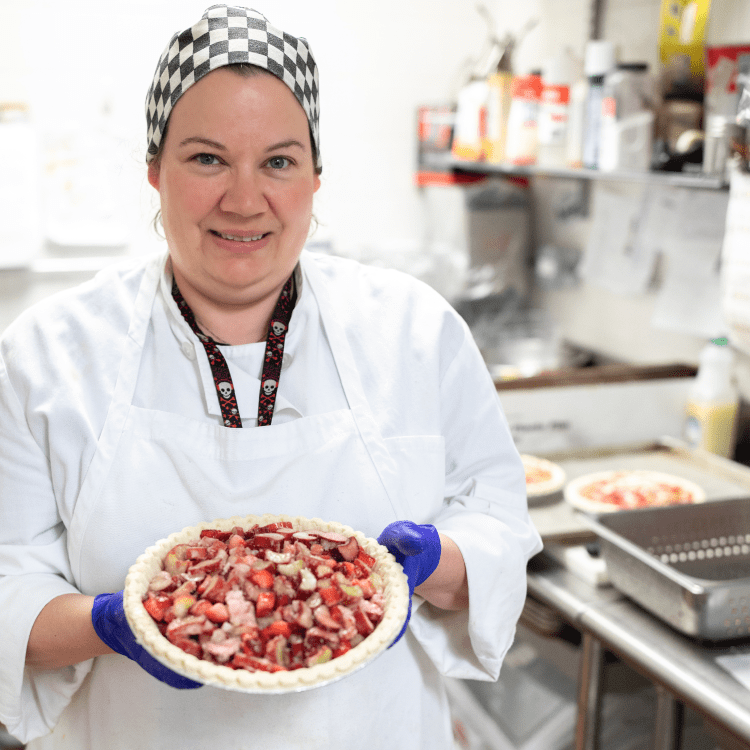 Sweet Summertime Goodness
Fresh strawberries, peaches and plums, oh my! These summer fruits inspire pastries made so tasty in the hands of Pastry Cook Jenny Pesina. "I like to bake with whatever ingredients are in season to make the freshest and most delicious desserts," says Jenny, who is whipping up fresh fruit pies and tarts all summer long to satisfy Garlands diners' sweet cravings.
Some favorite, made-from-scratch seasonal treats are Jenny's upside down plum cake, juicy peach pie and, of course, the fresh rhubarb, strawberry pie – all baked with love, she says!  Even sweeter than her desserts are the Garlands members, according to Jenny. "They always have the nicest things to say and are so kind."
Requests are welcome! One member returned from visiting his daughter with a southern-style banana pudding recipe in hand. A few days later, the creamy dessert showed up on The Garlands buffet to his happy surprise.
Additional Dining Options
Chef-catered Meals at Home

Welcome family and friends with a fabulous chef-prepared catered party in your own home.
Al Fresco Dining

Enjoy al fresco dining and expansive views.
Eastlake Dining Room

For your most special occasions, invite guests to dine with you in the Eastlake Private Dining Room.