Some people plan to travel the world, others do it. Garlands members Fred and Natalie Sponsler are planners and do-ers who are living their next best life at The Garlands.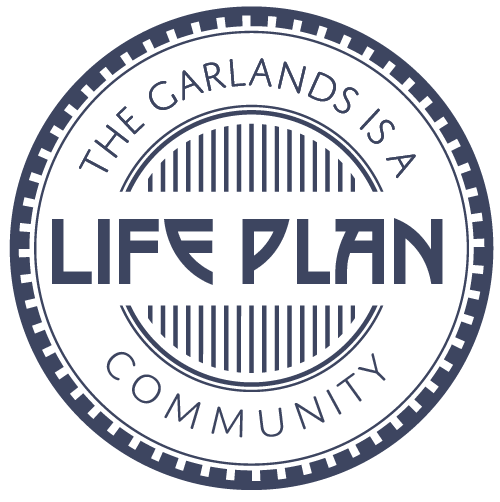 Live for Today. Plan for Tomorrow.
As a
Life Plan Community
, The Garlands offers a vibrant, service-rich, independent lifestyle 
plus
an exceptional continuum of healthcare services that provides more control over life's decisions today and in the future. People who move to communities like The Garlands tend to be planners – people who like to know they've made the decisions they need to make to ensure they have a solid plan in place for their
future
. They are also people who also want to enjoy their lives
now
and take advantage of all the opportunities that present themselves. As a
Life Plan Community
, The Garlands provides just what they need. It allows "planning" and "living" to merge.
"A goal without a plan is just a wish." ~Antoine de Saint-Exupéry
---
Dream BIG and Plan Well
The Garlands offers large residential homes with full-size appliances and all the amenities found in new homes today. More importantly, it offers fitness and wellness programs, fine dining, creative enrichment programs, socializing opportunities, and much, much more. Of course, Garlands staff takes care of all the home maintenance, housekeeping, yard work and snow shoveling. And – this is where the planning part comes in – should needs change, additional support services are conveniently at the ready.
"The most common thing we hear from new residents," says Dawn L. Kempf, Vice President, Sales Marketing & Health Care, "is that they say they should have moved in two years earlier. People who understand the Life Plan concept value just how beneficial moving to a community like The Garlands is for both the future and the immediate, so that they can take maximum advantage of all we have to offer."
Having a plan in place—the security of the safety net provided by the availability of healthcare, coupled with the freedom from not having to manage all of the day-to-day tasks that come with homeownership and the social aspect that living among peers offers – allows for living life to the fullest.
"Let our advance worrying become advance thinking and planning." ~Winston Churchill

"Lunch and Learn" About Life Plan Communities
Wednesday, September 26 or October 10, 10:30am-1pm
Stop wishing and start planning. Find out more about The Garlands lifestyle, residences, amenities and
Life Plan Community
offerings. Stay for a tour of the model homes and chat with Garlands members about their choice to plan for the future and move to The Garlands.
RSVP to Amy@thegarlands.com or 847-304-1996.