First Retirement Community in the NATION to Earn GBAC STAR™ Accreditation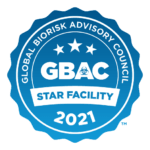 The Garlands of Barrington is the first and only retirement community in the nation to earn GBAC STAR™ accreditation from the Global Biorisk Advisory Council™, (GBAC).
---
"As pandemic freedoms expand, we are delighted to safely offer not only the gold standard in retirement living, but also the gold standard in cleanliness to our members, employees, prospective new residents and guests," says Nancy McCaffrey, CDP, Director of Hospitality. "We take our commitment to public health and safety seriously and want our guests and members to feel confident that we are leading the industry in infectious disease preparation, response and recovery right here in our northwest suburban backyard."  
---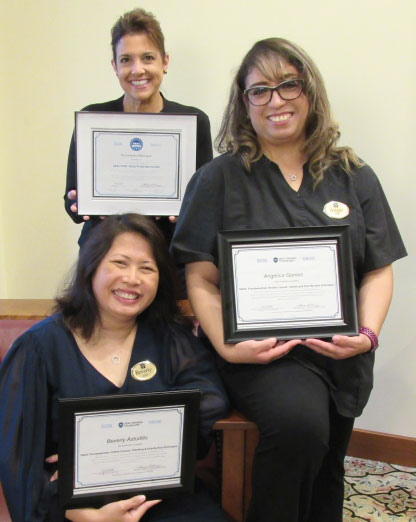 Garlands Director of Housekeeping, Beverly Astudillo (L), and Housekeeping Supervisor, Angie Gomez (R), pictured with Director of Hospitality Nancy McCaffrey, are GBAC-Trained Technicians with the planning, knowledge and processes skills needed to respond appropriately to a biohazard crisis in the workplace.
Early on the pandemic, The Garlands community, which includes 788,000 square feet of communal amenities, four restaurants, 14 hotel suites, over 260 private villas and apartment homes, and 70 assisted living, skilled nursing and memory care residences, developed a COVID-19 taskforce to formulate strategy, implement multi-disciplinary action plans and monitor results. As a part of this process, the community immediately established a formal COVID safety plan that included a safe-at-home approach, an outdoor check point for symptom monitoring and screening, electrostatic disinfecting in common areas and members' homes, enhanced services, training, awareness campaigns, personal protective equipment, social distancing procedures, and the incorporation of touchless devices, such as hand sanitizer stations, soap dispensers, water faucets and automatic doors throughout the campus. In addition, The Garlands offered access to both on-site and local vaccination clinics and now proudly boasts a 97 percent participation rate among members.
Throughout the pandemic, The Garlands task force continued to adopt GBAC STAR's 20-step program, which includes protocols and best practices to effectively clean and disinfect against infectious agents, such as SARS-CoV-2, the virus responsible for COVID-19, and set formal GBAC-certification status as a goal.