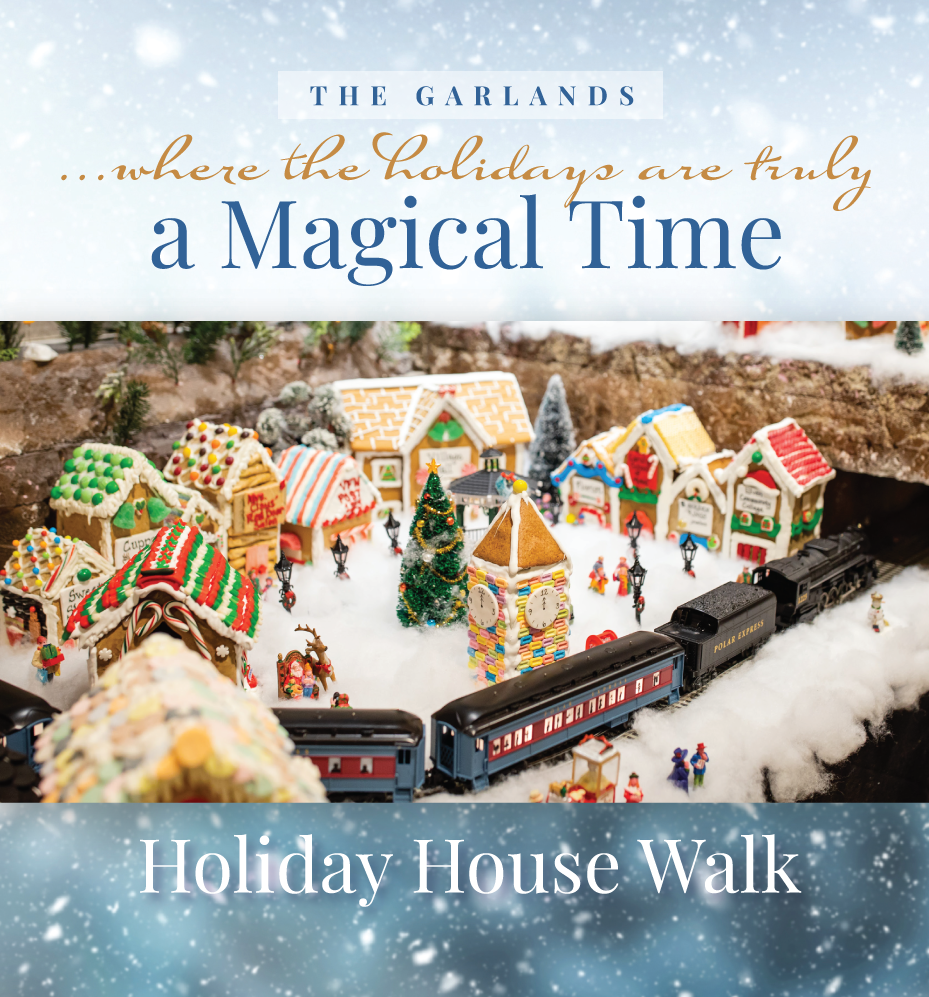 Holiday House Walk December 14
The Garlands, where the Holidays are truly a Magical Time!
Holiday House Walk
Enjoy a festive tour of The Garlands community while it is decked out in its extensive Winter Wonderland finery.
Visit model homes, sample our favorite holiday desserts, and experience our magical Gingerbread Village.
The Garlands




HOLIDAY HOUSE WALK AND DESSERTS
RSVP below, if you have questions call Martha at 847-304-1996