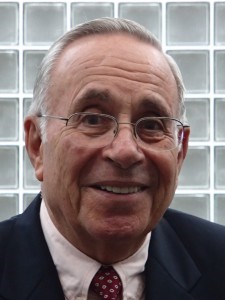 Holocaust Survivor Talk: Memories of Childhood in a Nazi Concentration Camp
Steen Metz grew up in the town of Odense, Denmark, about 100 miles west of Copenhagen, and was the son of non-practicing Jewish parents. Jews made up only 0.2 percent of the country's population, and were well-integrated into Danish society at the time. Then, on Oct. 2, 1943, after more than three years of Nazi occupation in Denmark, Metz's family — 8-year-old Steen and his parents — were arrested at their home, loaded into a crowded cattle car without food, water, light or a working toilet for three days, and sent to Terezin Concentration Camp in what is today the Czech Republic. Please join us for this special presentation by Danish Holocaust survivor Steen Metz to hear the rest of his incredible story.
Free with Museum admission. Reservations are not required.