In short, yes!
There is good news for most anyone who is looking to sell their home right now. Here's why:
While high interest rates may create affordability challenges for some, buyers are always looking for homes that are priced well.  In Barrington and in most of the surrounding areas, market times have dipped from 60 days this time last year to 52 days on average in June/July 2023.
The inventory of homes on the market is at a 4.5 monthly supply, which indicates it is currently a seller's market. There are however some indications that inventories will continue to rise. This could move the area into a buyer's market by spring of 2024, meaning buyers would have more to choose from and more negotiating power.
Receive expert home sale advice, a full property valuation, and home marketing plan, without any pressure, courtesy of The Garlands. Call 847-304-1996
After helping seniors plan their moves for over 20 years, Sarah Parker, Move-in Coordinator at The Garlands, says that "a little professional advice and the appropriate resources can make a big difference in not only selling a home but making the entire process a smooth one."
The Garlands partners with Moving Station, a relocation management consulting firm specializing in moving senior adults. Together they provide future Garlands members with a hassle-free way to sell their current homes and move more comfortably to the retirement community.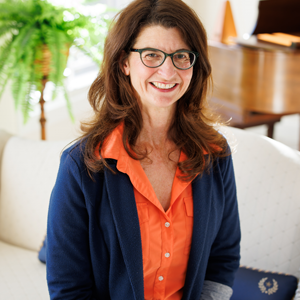 "Selling your home does not need to be an overwhelming experience, with practical advice and ongoing support, we can help you downsize, organize, sell, and get moving!"

~ Sarah Parker, Move-in Coordinator
at The Garlands