The Zilkowski classroom knows no boundaries.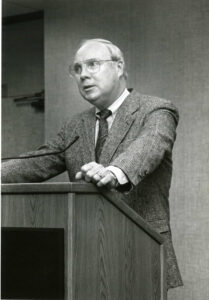 Be SMART
For these Garlands members Red is the color of love and Bob Zilkowski's beloved alma mater, Indiana University. "I bleed crimson," says Bob, a Hoosier fan through and through.
Bob and Janet met on a blind date at IU, fell in love and married on the beautiful Bloomington, Indiana campus prior to launching their careers: Bob as one of the first faculty members of Harper College and Janet as a fifth-grade teacher in Barrington.
The two educators did their homework before moving to The Garlands and gave it an A+ for the fitness center, engaging programs, dining options, gracious team and interesting members.
---
"We love all of the educational opportunities at The Garlands and other chances to keep learning and growing,"
say these lifelong learners who count mastering Mahjong, book club studies, acting with The Garlands Play Readers and oil painting among their recent enrichment pursuits. On the subject of international relations, Bob and Janet have visited 75 countries and schooled their eight grandchildren on the wonders of travel by treating each to a worldwide trip of choice.
---