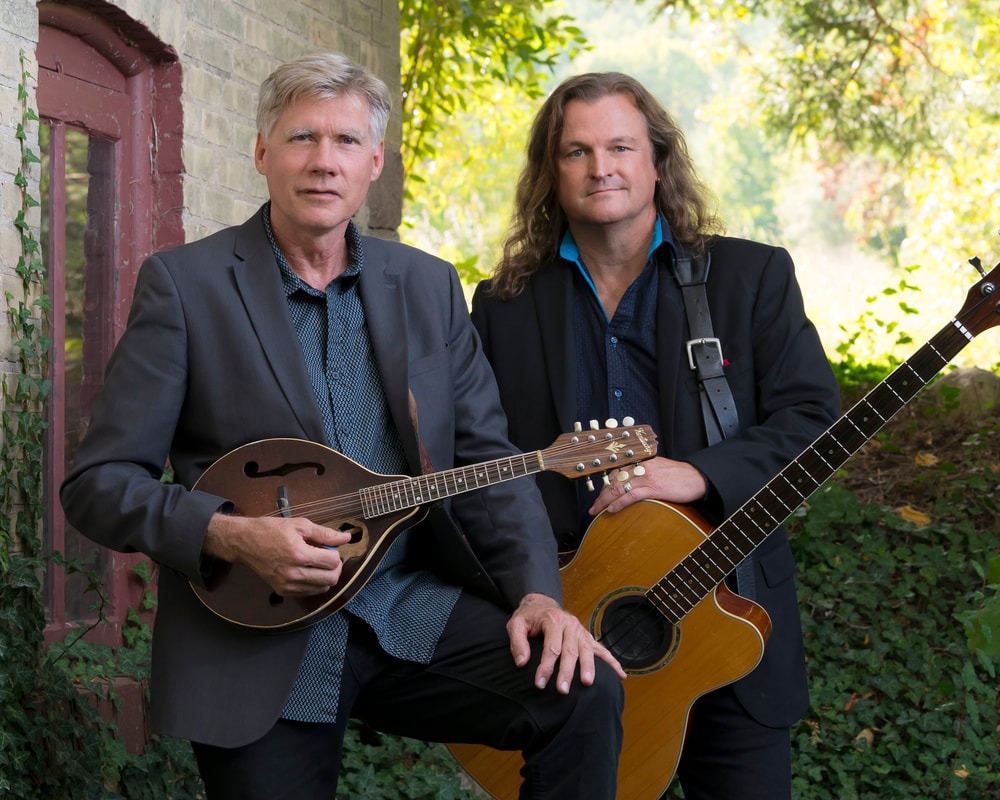 Friday Concert with Switchback
Brian FitzGerald and Martin McCormack performed in the PAC to a small audience in November. They knocked our socks off, and we've been trying to get them back ever since so the rest of Garlands
members and others can have the same experience. Working together for over 25 years, Switchback, seen on PBS, draws on traditional Celtic music and original Americana songs that reflect their Irish heritage and Midwestern roots. Back in the day, Brian and Martin played for Michael Flatley of Riverdance when he was an Irish step dancer from the South Side of Chicago. Showcasing a repertoire ranging from sentimental ballads to blistering rockers, Switchback offers a show stunningly synchronized together and guaranteed to please. The concert features a mix of original and traditional Irish music and a selection of songs from Switchback's catalog of over 300 original Americana tunes.