The Garlands takes great pride in its award-winning design, top-quality care, life enrichment offerings, and customer service, but what we value most are the relationships The Garlands fosters among members and our team.
This pervasive sense of community is, of course, because of the outgoing nature of the people who live and work here, but it is also, in part, by design. The Garlands welcoming common areas and amenities, including the new Galleria at The Garlands and Galleria Coffee Bar, offer physical connection points for members to dine, exercise, entertain, and socialize.
Following the recent first-floor renovation, the new open-concept Galleria at The Garlands serves as a focal point for these exchanges, offering members, their friends, and their families a convenient, bright, airy, and informal destination to congregate, caffeinate, and converse.
"The new Galleria seamlessly integrates with The Garlands' signature style and is an informal, multi-purpose amenity that inspires camaraderie and community," says Dawn Kempf, Vice President and Chief Operating Officer. "It has quickly become an extension of our members' living rooms and is a favorite venue for gathering and developing relationships with neighbors old and new."
Plan a trip to visit . . . and save a moment to sit a spell, enjoy the ambiance, and "Gather at The Galleria" this fall. Call 847-304-1996 to reserve your place today!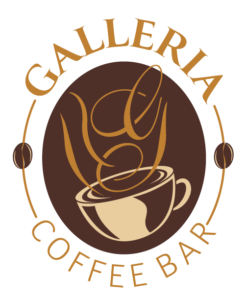 The Galleria Coffee Bar Fun Facts
The Galleria Coffee Bar is open daily 7am-4:30pm
Our baristas served 713 customers in the first full month of operations
Sunday is the busiest day
8AM and 1PM are the busiest times
The top-selling hot beverage is a Caramel Vanilla Latte.
The top-selling cold beverage is a Lavender Mango Green Tea Lemonade