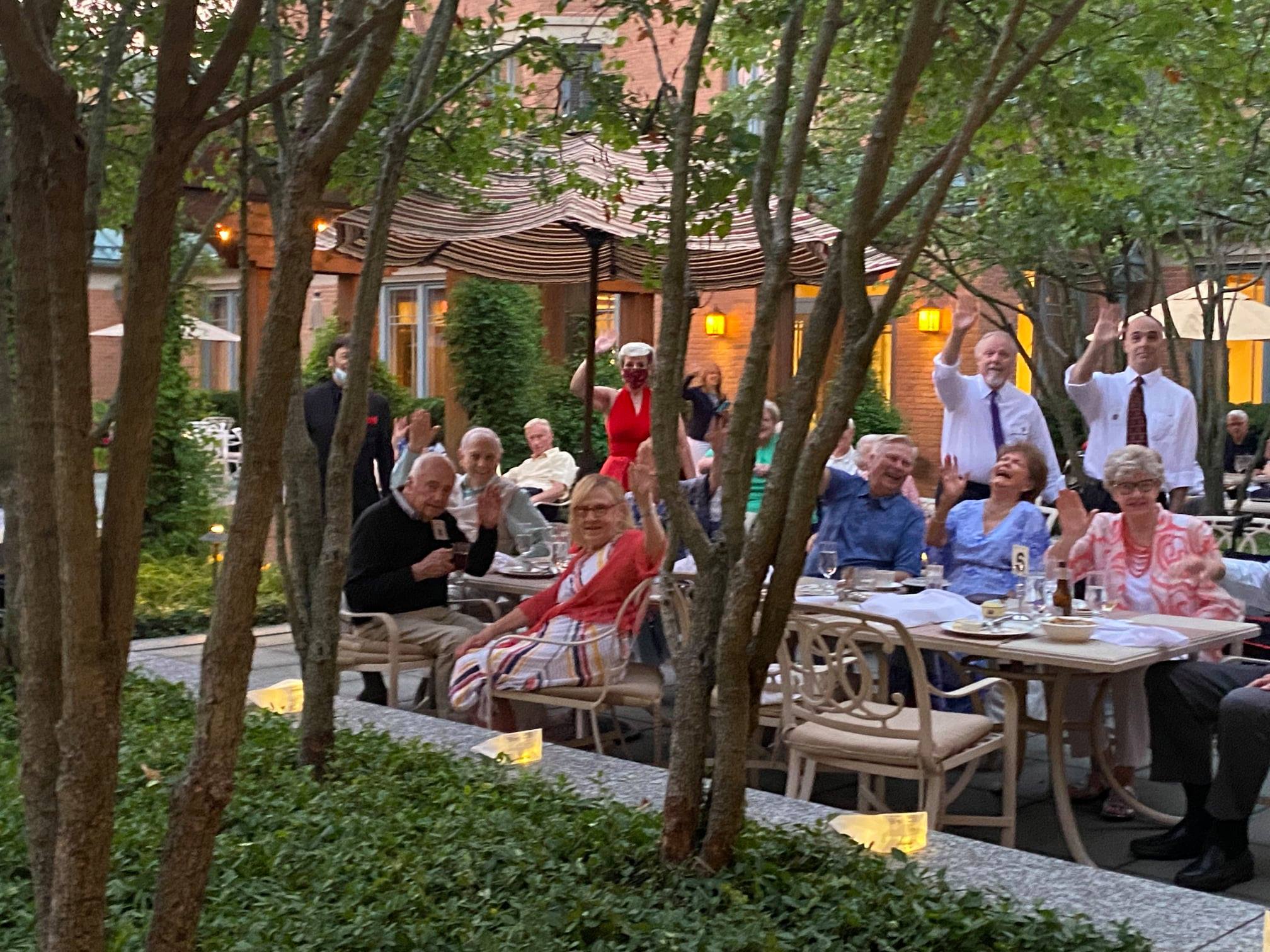 Summer nights in the backyard patio with friends and neighbors.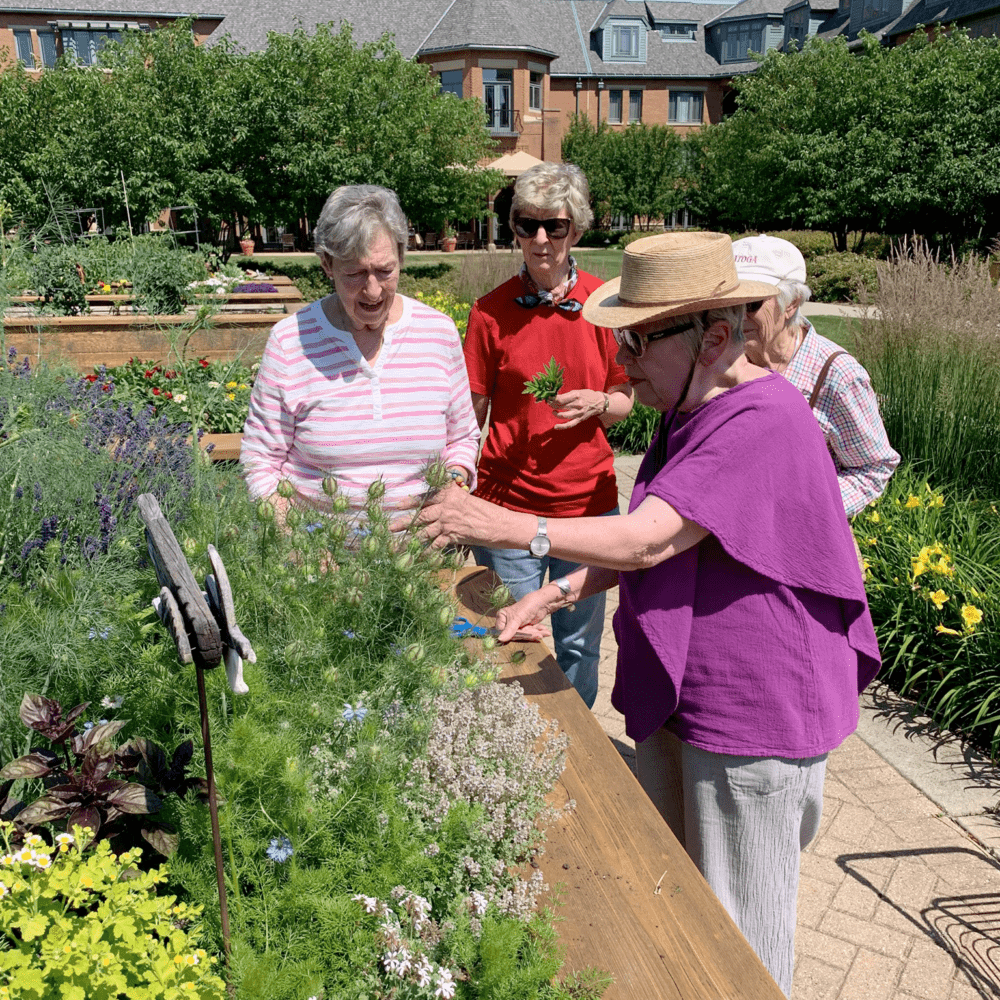 Avid gardeners tend to the many raised beds at The Garlands.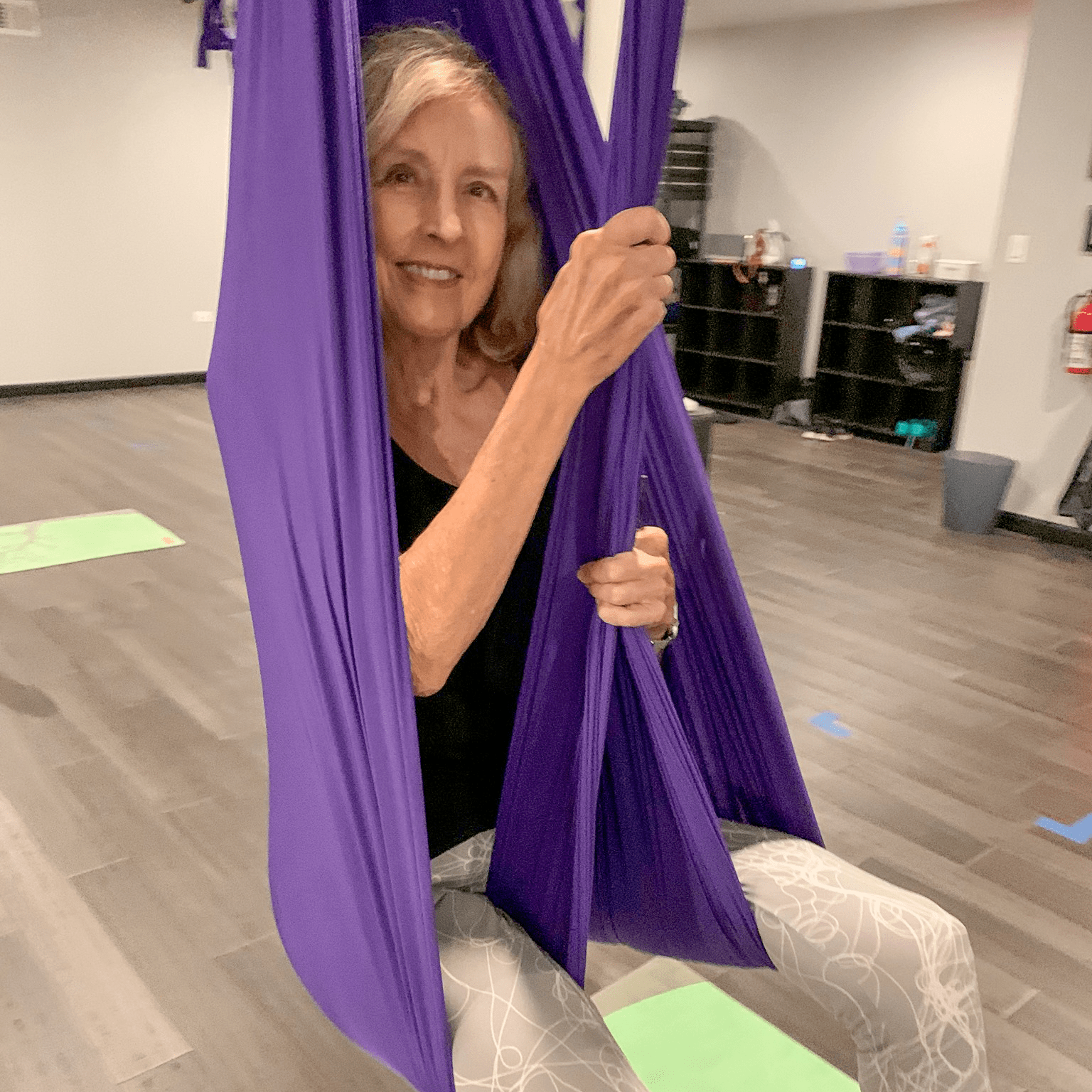 Garlands member, Deanne Born, hangs out at aerial yoga class.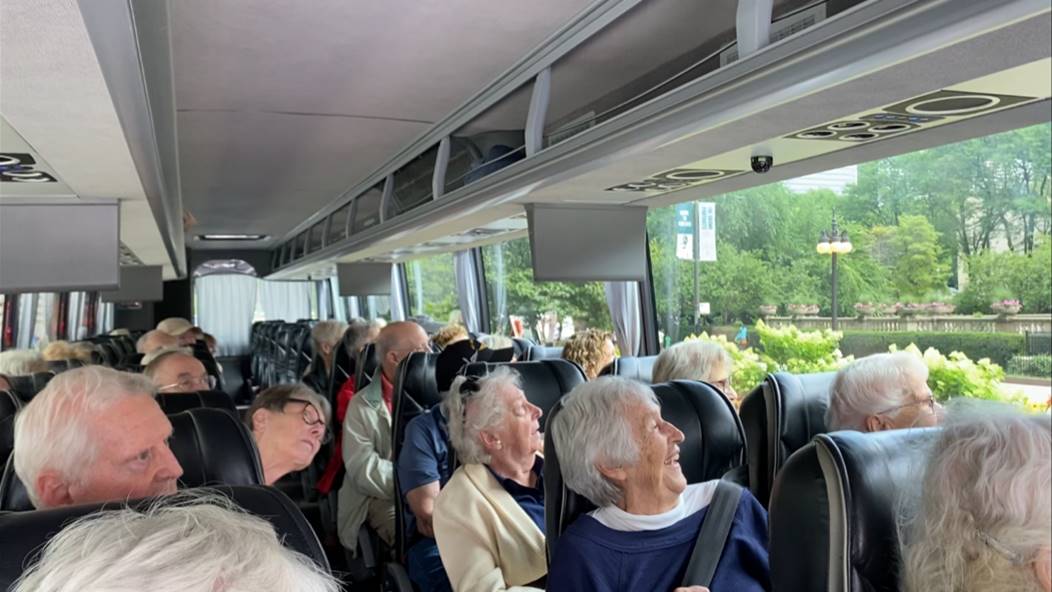 Travel opportunities, without the work and worry, are among the many Garlands pleasures.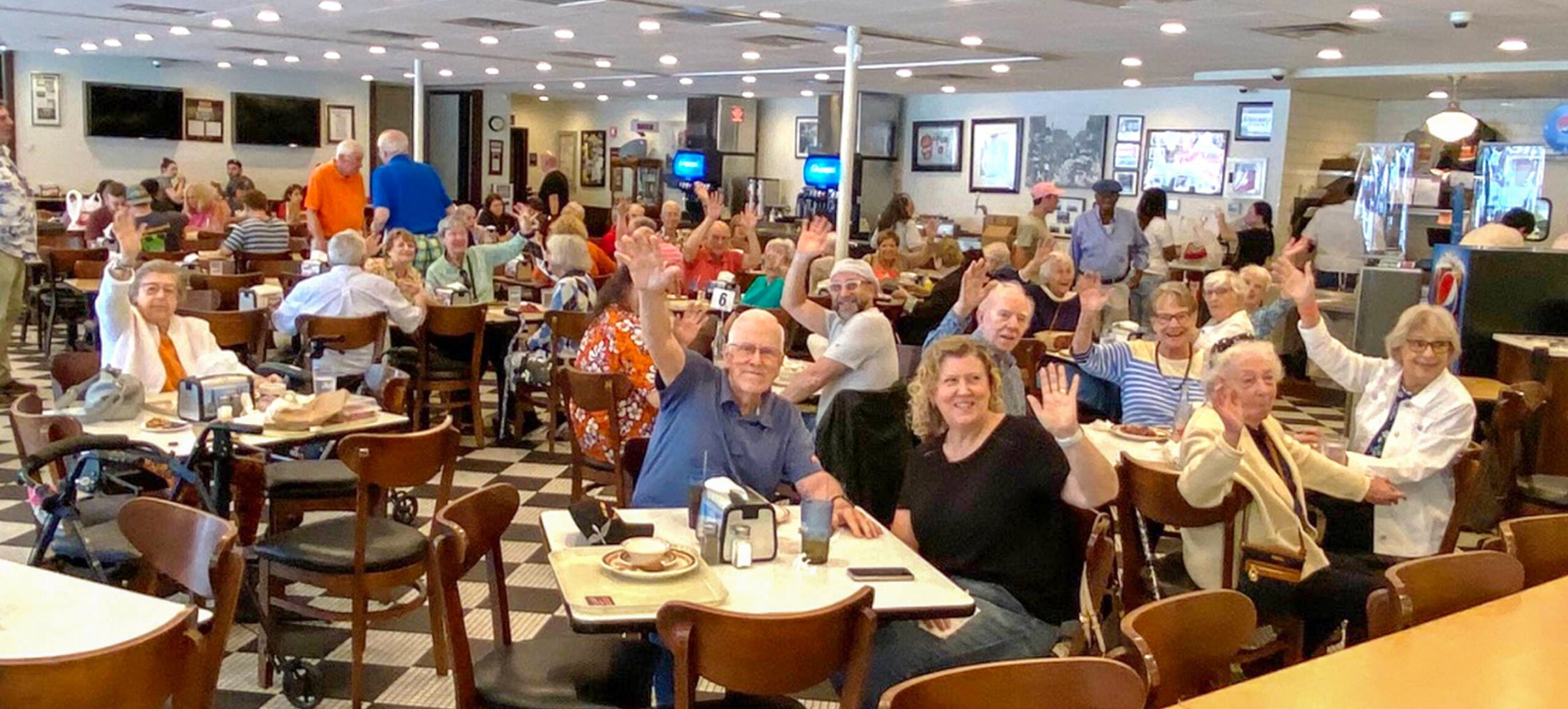 Day-tripping on a narrated tour of Chicago's history led Garlands members to the quintessential Manny's Delicatessen.
Older adults who are pragmatic planners appreciate buttoning down a roadmap to life's "what ifs," particularly as they relate to future healthcare needs. They want to know that a safety net is in place should they or a spouse ever need it. They particularly don't want to "burden" their kids with having to make plans for their eventual, potential, future care needs.
Lifeplan communities, such as The Garlands of Barrington, which predominantly offer independent living homes and services for older adults, help address these practical concerns by providing a continuum of healthcare services – typically assisted living, memory care, and skilled nursing – should they ever be needed. This contingency tends to provide great peace of mind for the pragmatic planners, but, what many people fail to plan for is the fact that their future includes so much more than the eventual, potential need for healthcare services.
The good news is life plan communities offer big plans for dreamers too!
"Once people actually make the decision to move to The Garlands, they not only feel better because they have a road map in place, but they also discover a whole new way of living that takes center stage," says Dawn L. Kempf, Vice President and Chief Operating Officer at The Garlands.

"While they typically remain confident in their decision to plan for the future, they become consumed with living a day-to-day life filled with good neighbors, traveling with friends, gardening, exercise, entertaining family and grandkids – you name it, they do it!"
"Tell me, what is it you plan to do with your one wild and precious life?" ~ Poet Mary Oliver
Kempf says that a few "dream big" by writing their first novel at the age of 75, or others pick up a paintbrush for the first time and create a masterpiece (or have a lot of fun trying!). She adds that given the resources, convenient on-site amenities, time, and fewer chore-based worries, some Garlands residents have been known to revive nearly forgotten lifetime passions like woodworking or acting, where others try something new like (wait for it) . . . aerial yoga!
"While it is good to have a contingency plan for the future in place, once that decision is made, we find that people move to The Garlands and truly live in the moment," says Nancy McCaffrey, Director of Hospitality. She says that moment can be different for everyone – exercise class on Monday, Happy Hour on Wednesday, a Luau on Thursday night but it is a moment that isn't necessarily on people's radar when they are in the initial, practical planning mode. "The whole new world of convenient options that await tends to be a happy surprise that quickly morphs into a very comfortable way of life," says McCaffrey.
Kempf concludes, "As with many things, we find that once the heavy lifting of making a strategic decision that will potentially help manage future big picture needs is made, the present opportunities begin to reveal themselves in a way that can be particularly delightful and more organic than any longer-term plan could have devised."