After retiring from two busy careers and a decade of caring for an aging loved one, the pandemic hit. Gary Couch and Paula Meyers decided to take stock of their lives.
"It was like we finally had a minute to breathe and reflect," said Paula, "and we realized that we had been so busy that we hadn't taken care of the business of preparing for our future.'"
So, Paula, a self-proclaimed "worrywart" and Gary, who identifies as "financially prudent," set out to make a plan.
They explored retirement options near their Deerfield home, but they left feeling uninspired. Then they got serious—out came the spreadsheets and checklist. Gary and Paula made it their mission to expand their options and look beyond the North Shore.
Gary's stipulations were clear from the get-go: "I'm not moving to anything that feels like a nursing home," and "the financial implications needed to make sense now and in the future."
They researched websites, made lists, and visited several communities, but each fell short of their criteria. Then Paula suggested taking a drive to Barrington to see The Garlands.
"When we drove up the driveway, we were stunned," said Paula. "It was gorgeous." As they stepped inside, the quality of the design, amenities, and apartment homes, as well as the people, and even the price impressed them. "There were so many pricing options, each with different structures and returns," said Gary. "We worked with our financial advisor to find the choice that made the most sense for us."
Gary left pleasantly surprised, and Paula was "all in."
The Garlands helped Gary and Paula find a realtor (who, incidentally, sold their home in a matter of weeks), and even hired the movers. "Everyone on the moving team was so professional and wonderful. It really lifted a burden for us, and it didn't cost us a penny!" said Gary.
"We just think that The Garlands is one in a bazillion," says Paula. Since moving in, they've attended musical events, taken advantage of their complimentary golf club membership, worked out in the fitness center, dined, explored the neighborhood, met new neighbors, entertained, walked to the library, and even put in a tomato and herb garden!
"We've been busy bees," says Paula. "We just can't get over what a positive change moving to The Garlands has had on our lives."
CUSTOMIZATION OPTIONS
"We customized our home with our own paint, carpet, and quartz countertops selections, and our favorite furniture pieces."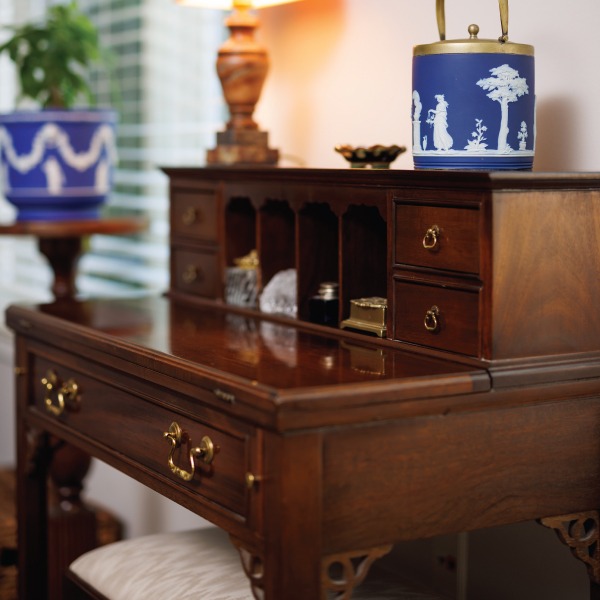 A SMART FLOOR PLAN
"I'm amazed at how well my favorite antiques just fit right in!"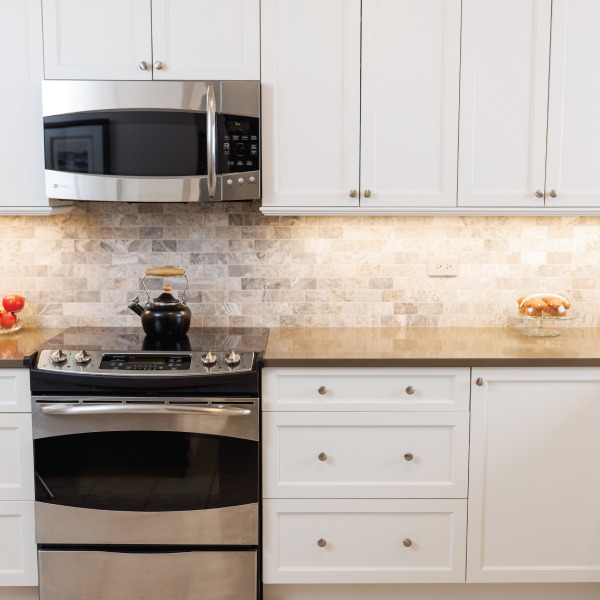 A COOK'S KITCHEN
"The beautiful cabinetry, pantry, and smart layout of the kitchen were the main attractions!"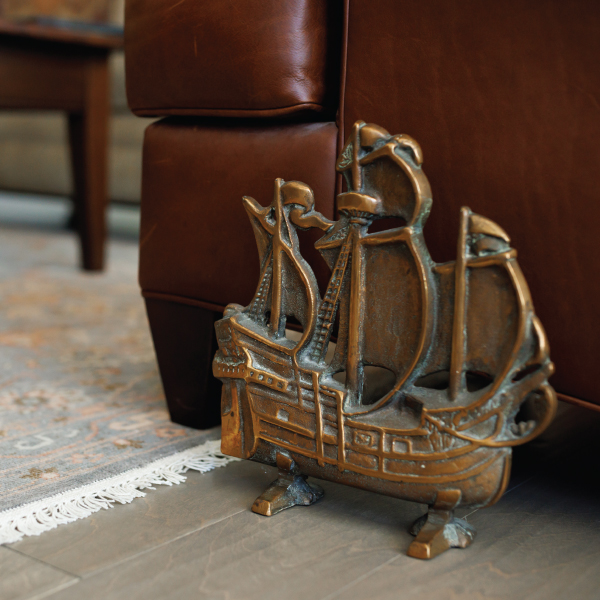 PLENTY OF SPACE
"We even had room for all our Wedgewood pottery, antique cane, and doorstopper collections."