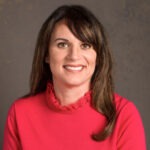 This year The Garlands celebrates its 20th Emerald Anniversary and proud legacy of offering older adults the finest in resort-style services, convenient amenities, stunning homes, an award-winning lifestyle, and a secure plan in place for the future.
As we prepare for the Emerald Anniversary celebration, we find ourselves compiling timelines, listing milestones, recounting awards earned, gathering statistics (like the number of meals served in 20 years—766,500+!), and feeling gratitude for the hundreds of team members–cooks, nurses, CNAs, dining servers, concierges, members services staff, drivers, dishwashers, administrators, events staff, housekeepers, maintenance professionals, and more–who serve, shelter, entertain, care for, and keep our community operating smoothly. It has been a remarkable journey and a daily pleasure to call you all my colleagues.
But, what strikes me most as we celebrate 20 years of serving older adults, are our Garlands Members themselves. I am constantly in awe of their life stories, their accomplishments, their experiences, and their humility. 
Home to the most revered movers and shakers, educators, veterans, travelers, lifelong learners, and innovators (not to mention the most beloved Grandmas and Grandpas), Garlands members offer a wealth of knowledge and experience. 
As Charter Garlands Member Len Wicklund says, "They are leaders in their fields and people who have made lifelong contributions to society. It is a delight to meet and get to know people of
such character."
It is a delight. And an honor and a privilege. Thank you for allowing us the opportunity to celebrate "The Fine Art of Retirement" with you for the past two decades."
Most sincerely,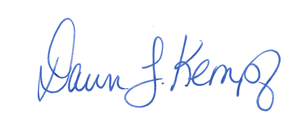 Dawn L. Kempf, LNHA
Vice President, COO & CCO,
The Garlands of Barrington