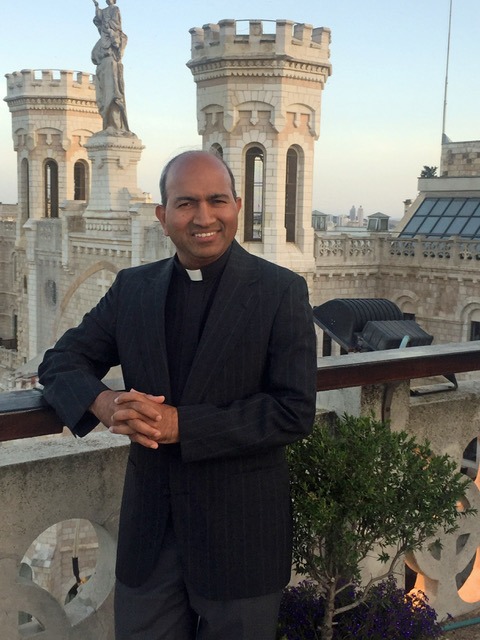 Father Joji Shares Israel Experience
At St. Anne's, Garlands's member Marianne Lenz attended Father Joji's presentation of his highly unusual trip to Israel. She was so awe-struck,
deeply moved, and inspired, she transmitted her excitement to other members until it became clear The Garlands needed Father Joji to come to
tell us himself! He will be accompanied by Mary Kay Delaney, who went on
the trip and helped him create this presentation.