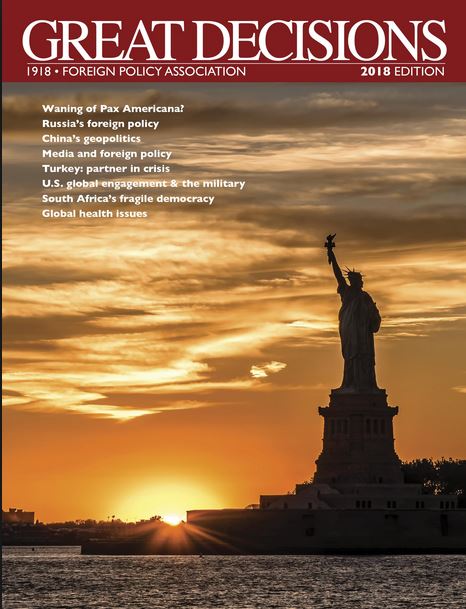 Great Decisions with Gary Midkiff
Great Decisions, America's largest discussion program on world affairs, began in September, but each session is
a stand-alone, so you may buy the book through the instructor, Gary Midkiff, for $30 and start at any time. The topics of this and the coming next 2019 Great
Decisions, which run through April:
Turkey–A Partner in Crisis
U.S. Global Engagement and the Military
South Africa's Fragile Democracy
Global Health–Progress and Challenges.