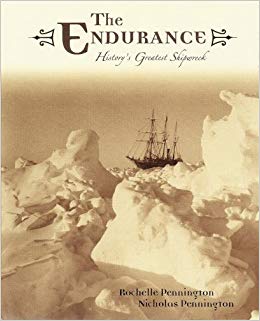 "The Endurance" with Author Rochelle Pennington
Award-winning newspaper columnist and author of ten books (her
work is also featured in Chicken Soup for the Soul and Don't Sweat
the Small Stuff), Rochelle Pennington worked in England and Scotland to research Sir Ernest Shackleton's epic 1914 odyssey aboard the ship Endurance with his crew of 27. A leader among leaders,
Commander Shackleton taught his men how to employ their
thoughts to overcome paralyzing fear, persevere against the odds, and triumph over the frozen Antarctic.
Their journey lives on as a timeless model demonstrating how you and I, armed only with the power of attitude, can dive headfirst into immense adversity and emerge victoriously. You will see dozens of authentic documents and stunning photographs taken during the expedition. Considered "the greatest survival story in history," Rochelle's account is storytelling at its best. You will be on the edge of your seat!