Who living at The Garlands doesn't remember the beloved Peanuts Gang?
Created by Charles M. Schulz, the meek, anxious, and innocent Charlie Brown was not the smart kid or the popular one. He was just an average kid who entertained us every Sunday from 1952 to 2000 in the funny papers. As Charlie Brown, his dog Snoopy and their friends' popularity grew, their television specials, movies, and merchandise continued to teach life lessons to generations. 
Fast forward a decade, and Garlands members Harry and Christy Gaples, who were dating at the time, stumbled upon a commemorative park in Schulz's hometown of St. Paul, MN that showcased bronze statues and benches featuring the whole Peanuts Gang. 
"We were delighted to see our old pals, and we spent the afternoon taking pictures with the figures," says Christy. "It was just a joyful time together—who growing up during our age doesn't share an affinity for those characters!"
Eight years later, when Harry and Christy married, they continued to fondly remember their afternoon with the bronzed gang and decided to commission a Peanuts Gang bench of their own. They chose to feature the "a-dork-able," studious, Marcie who loves to read and dance. 
"Marcie just brings such a smile," says Christy. "She is quirky and adorable, and she welcomes
all of our visitors to her peaceful, serene, and happy place."
With Snoopy's best friend, Woodstock, perched by her side, the Gaples' Marcie bench serves as a happy respite and photo opportunity for many a visitor, UPS man, and neighborhood child. So, naturally, when they decided to move to The Garlands, the bench came too!
"We were delighted that The Garlands welcomed both us and Marcie," says Christy. And, of course, their dog (you guessed it!), Snoopie came along too!
Newly acclimated to their Garlands home, the Gaples happily welcome Garlands friends to "sit a spell" with Marcie as they pass along the simple pleasure of the Peanuts Gang to a new generation of grandchildren who come to visit grandma and grandpa Gaples at The Garlands!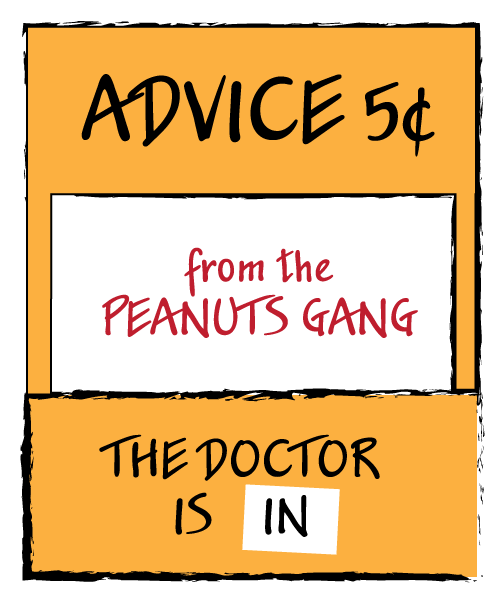 "Stop worrying about the world ending today. It's already tomorrow in Australia." – Marcie
"All you need is love. But a little chocolate now and then doesn't hurt." – Lucy
"Learn from yesterday, live for today, look to tomorrow, rest this afternoon."  – Snoopy
"Learning to ignore things is one of the great paths to inner peace." – Linus
"In the book of life, the answers aren't in the back." – Charlie Brown
"Never stop smiling!" – Snoopy