At age 14, Garlands Member Anne Courter knitted her best friend Earle a pair of socks. When he went to college ahead of her, she knitted him a sweater. Fast forward several decades later and Anne has been knitting for their children (four), grandchildren (11), and great-grandchildren (18) ever since. Last year, she knitted an afghan using the softest baby-blanket yarn for one of her kids to keep at their lake house, a gathering spot for the whole family. It was so velvety and such a hit that four or five of the cousins would try to get under it at the same time!
In May of 2020, Anne was managing the pandemic well. With more time on their hands, her kids had fallen into the habit of calling her every day, usually to play word games over the phone or visiting at their lake house, but, in June, she took a fall that broke her hip and resulted in lots of time laid up.
Did she mope? Nope. Not even for a day. Anne says, "If I'd been anywhere but at The Garlands, it would have been a very different story. Roger and his staff (Member Services) are the kindest, most patient people in the world. Everyone here cares. It's easy to be happy here."
 While recovering from surgery, Anne turned her attention to two areas:
First, she knit a super-soft afghan for each of her great-grandchildren: again, SHE HAS 18!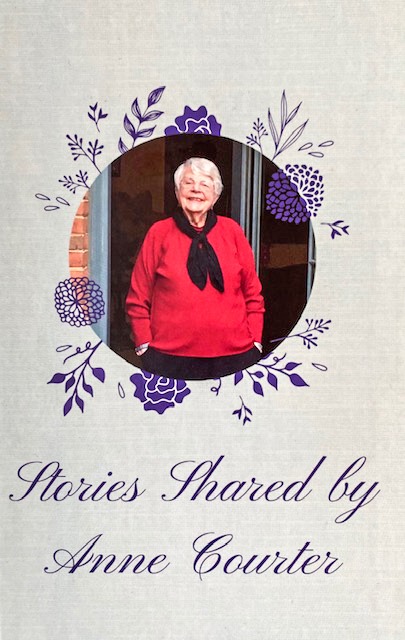 Second, she completed a project her daughter started her on in 2020: StoryWorth. Once a week, for a year, StoryWorth emailed Anne a question that she had to answer in the form of a story. After 52 weeks of compilation, Anne's family members received beautiful bound books, filled with photographs of Anne's life stories.
Even during a pandemic, Anne wouldn't let a broken hip interrupt her rhythm. She really gives new meaning to the word "THRIVE"!