"The core characteristics of the Arts and Crafts movement are a belief in craftsmanship that stresses the inherent beauty of the material, the importance of nature as inspiration, and the value of simplicity, utility, and beauty." 
"How We Might Live: The Vision of William Morris," Hornblake Library Exhibit, University of Maryland
Garlands guests are consistently taken by the community's award-winning design, quality construction, interior décor, and attention to detail.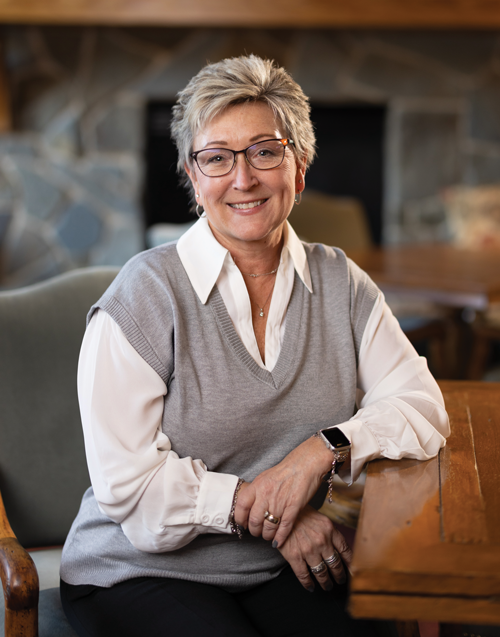 "We love it when Garlands members and guests tell us that the community exudes a 'timeless feeling' and is 'homelike' or 'casually elegant,'" says Interior Design Services Manager, Cindy Baldocchi, who is charged with preserving the community's striking Arts and Crafts-based interior aesthetics.
They also comment about how lovely the people are and how pleased they are with all the relationships they form while living at The Garlands. "That too, to a certain extent, is by design," says Cindy. 
Cindy is referring to the fact that common areas, like the lounges, library, and restaurants, serve as an extension of members' living rooms and provide venues for gathering and developing relationships with neighbors old and new.
Cindy and The Garlands team are currently reimagining The Galleria at The Garlands, a new gathering area that blends elements from the Arts and Crafts movement with a modern influence. It is scheduled to open this May.
From puzzles and gaming, to fireside chats alongside a coffee and gift shop, to a community information center and sunny courtyard café, the new open-concept area will blend modern Art Nouveau and Industrial Revolution elements while honoring The Garlands existing Arts and Crafts style. 
And, in true Arts and Crafts philosophy, local artisans, including Crystal Lake's Conscious Cup Coffee Roasters (served locally at Cook Street Coffee in Barrington), Milwaukee's Eppstein Uhen Architects, Barrington's Pepper Construction, and Island Lake's Attention to Detail glass studio, are tending to the craftsmanship.
Plan a trip to visit . . . and save a moment to sit a spell, enjoy the ambiance, and "Gather at The Galleria" this spring. Call 847-304-1996 to schedule an appointment today!