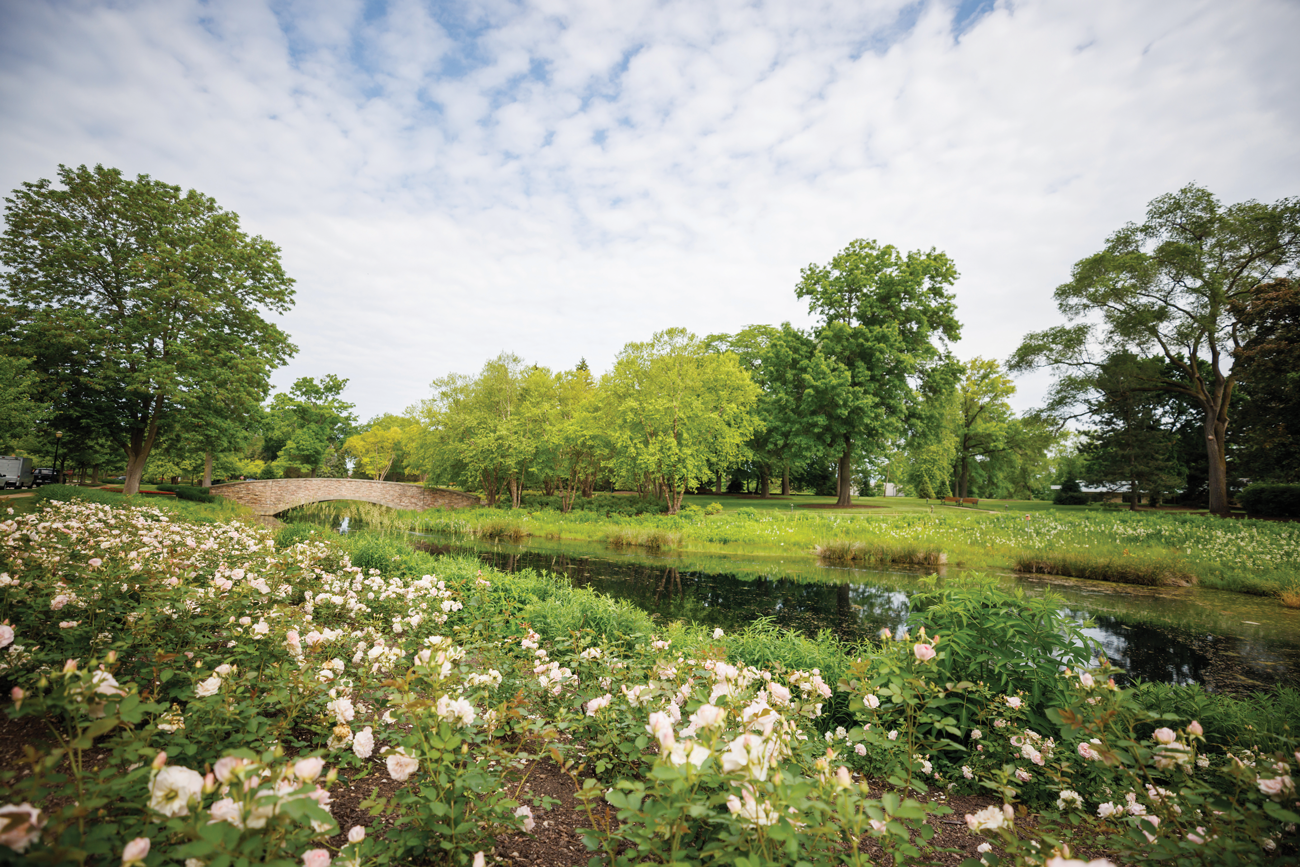 A resource to northwest suburban families, The Garlands is home to many pillars of the community who have lived in the area most their lives. However, a little-known fact is that over fifty percent of Garlands members herald from diverse locations well outside of the immediate northwest suburban area. 
A quarter of those Garlands members bypass other retirement options on the North Shore and throughout Illinois, and another twenty-five percent actually move to The Garlands from the east and west coasts and every state in-between. As such, due to its quality and reputation, The Garlands is truly a "destination" retirement community.
Meet two Garlands members who "went the extra mile" to choose The Garlands as their new home.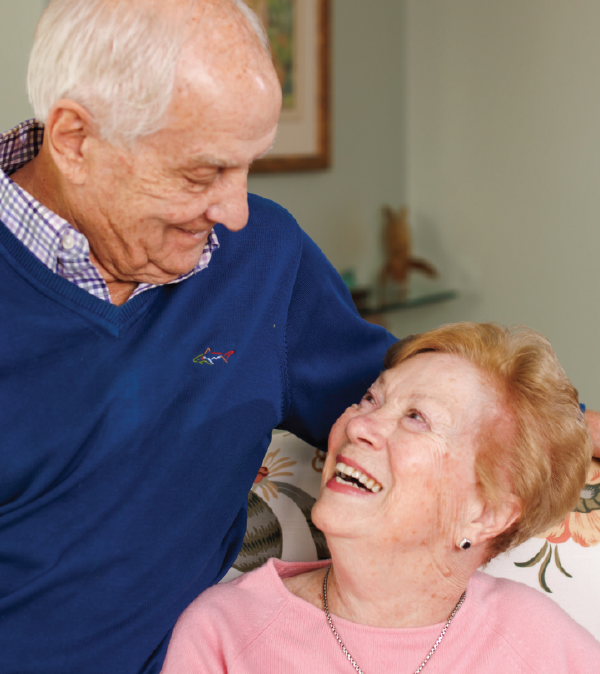 Ron and Mary Lou Seeger, who lived in Ponte Vedra Beach, Florida, were visiting family in the Chicago northwest suburbs when they popped into the Garlands to say hello to their daughter-in-law's mother. 
"I walked through the door and said, WOAH!" recalls Mary Lou. "I really liked it, and our kids and family did too."
They were almost ready to sign papers to move to a lovely Florida community where many of their friends lived. Instead, they became "reverse snowbirds" and moved back to the Midwest to be closer to family and live at The Garlands.
Six years later, Mary Lou and Ron are pleased with their decision."We really like it here. There is something for everybody. We're happy, and the kids appreciate that we are nearby."
She and Ron point out that, "although there is no ocean here," they do enjoy the location saying, "It is such a perfect spot—everything is close, however you don't get the sense that it is too urban. Most importantly, our family is together."
The Difference is in the Details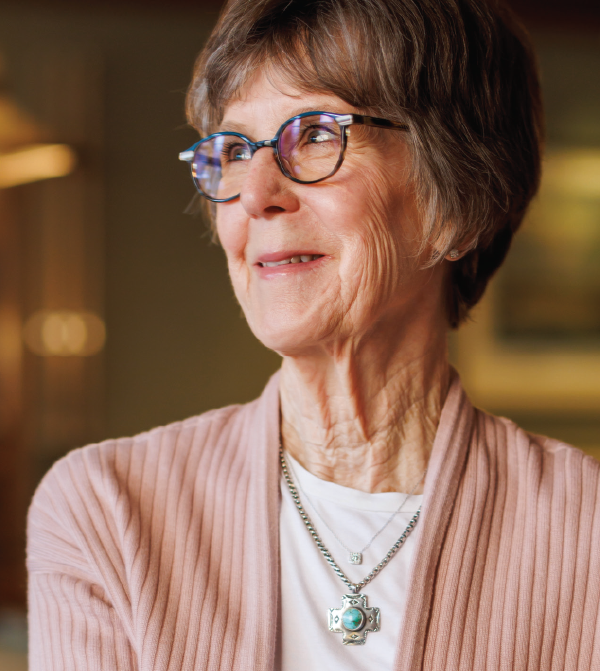 Liz McRenolds is a planner. 
After her husband passed away, Liz decided that she "liked the concept of being somewhere that my children wouldn't have to worry about me." 
A retired policy writer for State Farm, Liz applied her detailed, analytical approach to finding a retirement community. She conducted a thorough search. 
Multiple visits to several North Shore continuing care communities and retirement homes in the southwest and Pacific Northwest left Liz with a pile of brochures, observations, and lingering doubts.
"Sort of like Goldilocks and the three bears," she muses, "This one was just too small, the next one was too this, and the next one was too that." But, when it came to The Garlands, Liz said, "Oh this one is just right!"
With Ts crossed and Is dotted, she told her family, "Nothing begins to compare with The Garlands," and the decision was made.
And, although she still longs for the mountains of New Mexico and the hiking trails of the Pacific Northwest, it is a decision she doesn't regret.
Much like her own comprehensive approach to finding the perfect home, Liz says, "The Garlands does it 'just right.'"