Photographic Exhibit at The Gallery at The Garlands
Garlands member Bill Lawton got his first camera in junior high, and he hasn't stopped taking photos since!
"There is hardly a day that goes by that I don't take a photo of something," says Bill. "If I haven't taken a picture, it hasn't been a good day."
From high school yearbook to travel to nature photographer, Bill discovered his passion for picture-taking early on in life but did not go pro until many years later.
Bill's philosophy is, "There is beauty surrounding us every day – all you have to do is take the time to see it."
The beauty of nature as seen and photographed by Bill, age 68, is featured in an Art Exhibit for members at The Gallery at The Garlands through July 31, and a virtual exhibit is published below for public viewing. This is the first-ever public display of his photography, which, upon viewing the stunning work is astonishingly hard to believe!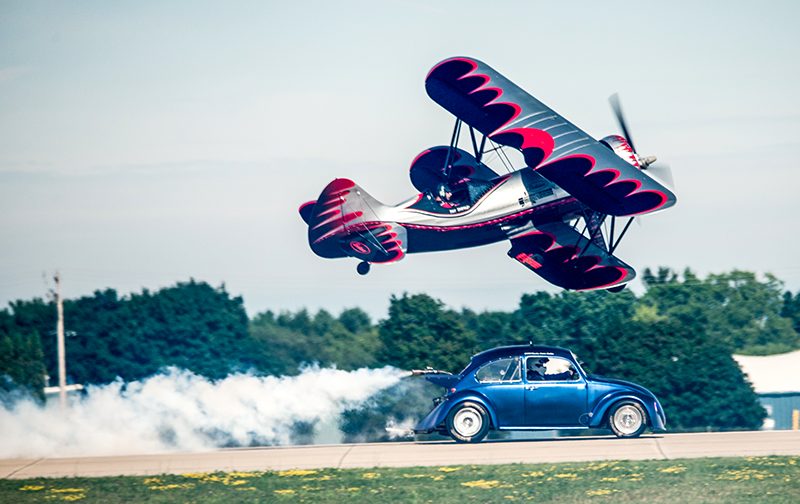 The Path from Shutterbug to Pro
Bill entered the University of Wisconsin-Eau Claire with ambitions of becoming a preacher. Alas, the pulpit was not his place, and, after a brief stint in sales, he landed in Florida in the restaurant and bar industry for twenty-some years. All the while, Bill remained a shutterbug and did some freelance catalogue work.
Eventually, he moved to Illinois and became a wedding photographer at a studio in Palatine before moving to Studio West in Libertyville. Commercial, corporate, real estate, portrait, wedding, you name it, Bill photographed it.
The studio owner was a visionary, according to Bill, who got into digital photography early at a time when it was cutting edge. This game-changer spurred Bill's transformation from photographer to true artist.
"For me, switching to digital was like being reborn in the sense of photography," says Bill. "When you shoot film, with every shutter click you'd hear 'cha-ching'. With digital, you can shoot forever, and all it costs is your time in the editing room."
Digital photography provided Bill the freedom to experiment and flex his creativity.
"I am blessed that I can go out into the world and see the beauty in the ordinary," says Bill. "The translation of how I capture and process it is in my heart and mind. You can teach people technique, but you cannot teach inspiration."
For example, Bill was sitting in a Wendy's parking lot eating his lunch one day when a colorful puddle of oil and water caught his eye. The resulting photograph transcends the mundane mix into an extraordinary piece of modern art titled "Oil and Water and Blacktop" (below) and can also be viewed in Bill's current Garlands exhibit.
Artistic Inspiration Comes Naturally 
Living at The Garlands, Bill finds daily inspiration just steps outside his door in fellow members' beautiful gardens, many of which are featured in Bill's exhibit photos, and from the breathtaking sunsets, he views from his balcony.
"I can take a picture of the same flower every day for a week and never get bored, exploring it from different angles and in different sunlight," says Bill, who now focuses mainly on nature and landscape photography at this point in his career.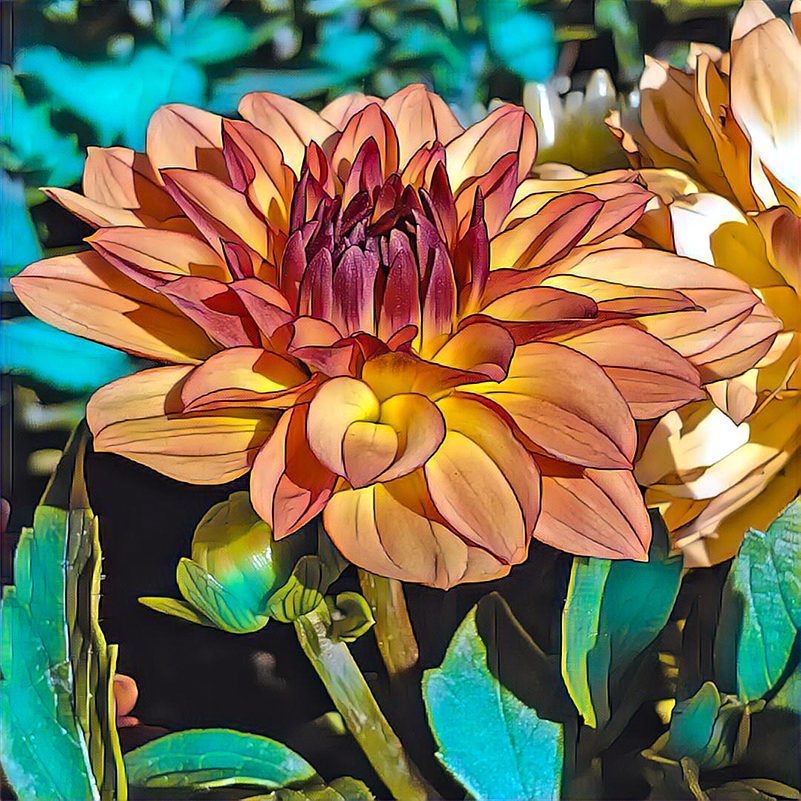 Bill is looking forward to when he will be able to get out and take pictures at a few of his favorite locations again soon. One favorite picture-taking venue is his annual fishing trip to Ontario, Canada, where his buddies leave all the photos to Bill. Another favorite venue is a yearly trip to photograph Eagles on the Mississippi River at the border of Illinois and Ohio.
While semi-retired, Bill says he is pleased that he has been able to make a good living as a photographer, and he plans to continue working professionally and passionately for as long as he can. There is no way his collection of eight cameras or his trusty iPhone will collect dust.
Bill's collection of photography, which is available for sale, can be viewed on Instagram at @Lawton_William. Pieces can be customized and printed on a choice of materials including canvas, watercolor paper, metal, or glass.
Bill's exhibit can be viewed by Garlands members at The Gallery at The Garlands, or the public can view his virtual exhibit below.
THROUGH THE LENS OF BILL LAWTON
Virtual Exhibit
[dt_slideshow width="900″ height="575″ scale_mode="fit" posts="bill-lawton"]