In these somewhat uncertain times, we look for strongholds to ground us. At The Garlands, we find that stability in the fortitude of our financial strength and the comfort of community.
While many businesses, including some senior living communities, suffered post-pandemic, The Garlands financials remain robust. As a privately owned organization, The Garlands was built with private equity and the power and strength of a family that is dedicated to ensuring its financial stability. Unlike some senior living communities, since The Garlands does not rely on future entrance fees to reimburse refunds to members or their estates, Garlands members can rest assured that their investment is safe.
Members also take comfort in The Garlands engaging communal nature and the company of the relationships they establish here. Currently at 95 percent sold, The Garlands reinvests in itself to continue to offer the finest in senior living opportunities for the members we are privileged to serve. As we grow, so do our members' circle of friends and our amenities, like the new Galleria at The Garlands, an informal, multi-purpose amenity that inspires connection and community.
The Galleria has quickly become an extension of our members' living rooms and is a favorite venue for gathering and developing relationships with neighbors old and new. It offers members, their friends, and their families a convenient, bright, airy, and informal destination to congregate, caffeinate, and converse. 
In the meantime, rest assured—all is well at The Garlands; the only thing we're missing is you!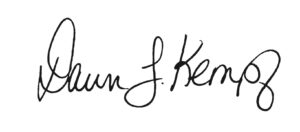 Dawn L. Kempf, LNHA
Vice President, COO & CCO,
The Garlands of Barrington