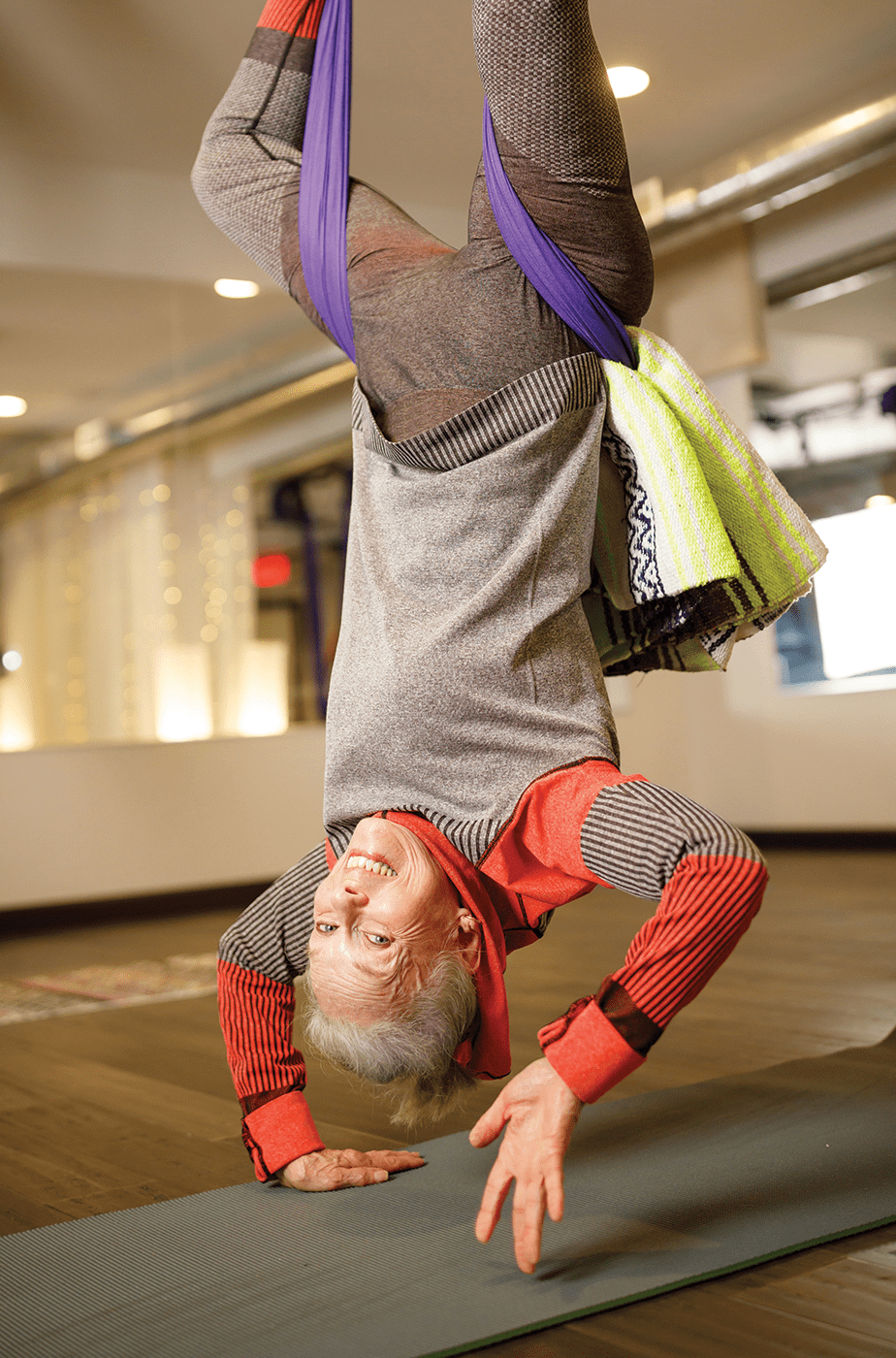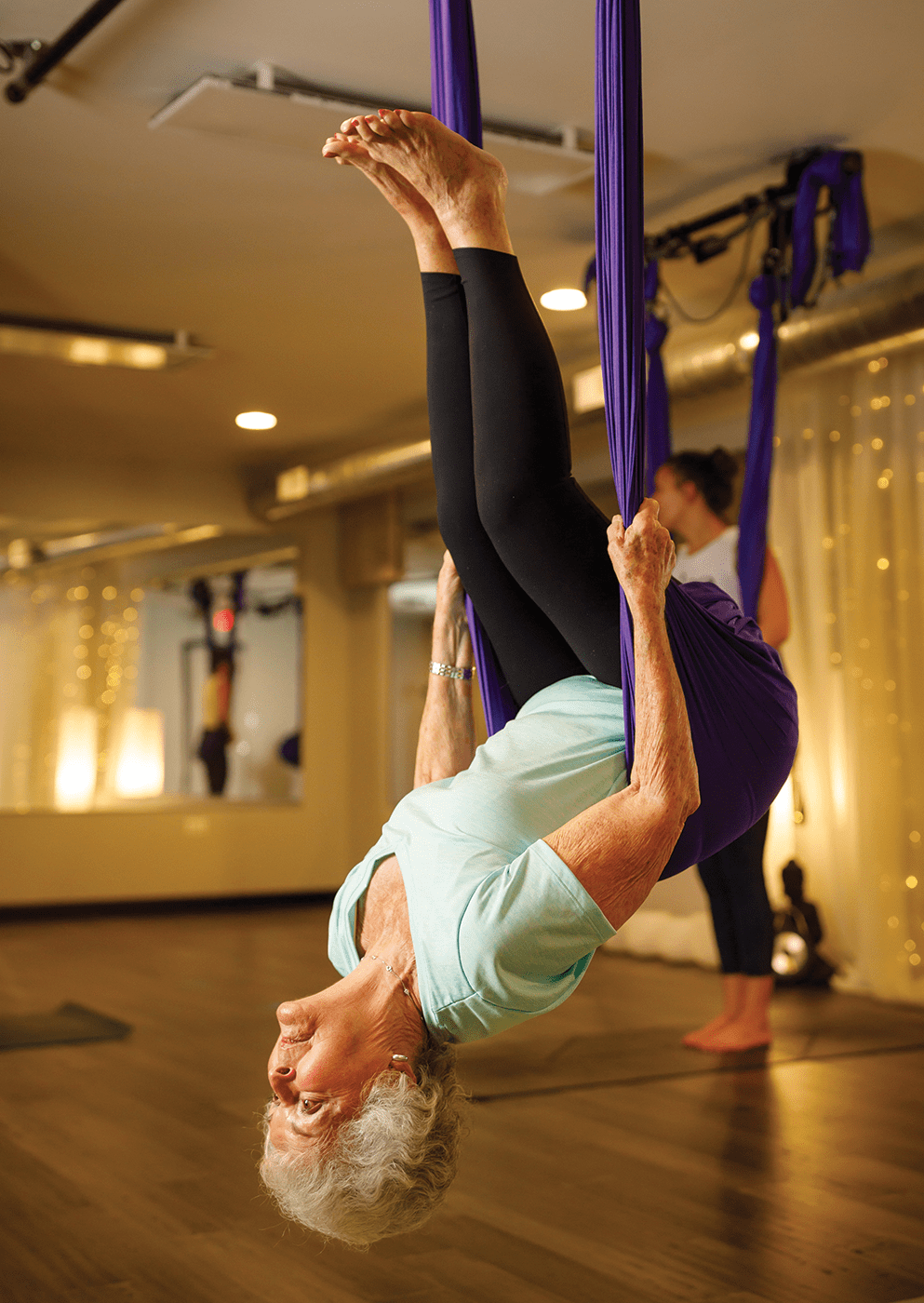 Turning Preconceptions UPSIDE DOWN!
Many Garlands members are grateful to Inspirational Wellness Advisor, Dr. Sandra Sieber, and Fitness Coordinator, Bethanie Lochman (pictured above), for their enthusiastic approach to making a difference in their physical and mental wellbeing. Some even say that "hanging out" with Bethanie and Sandra in fitness classes offers them a new lease on life!
While Dr. Sieber and Lochman wholeheartedly support The Garlands active aging philosophy, they also enthusiastically support having a little fun along the way!
"Variety is the spice of life," Lochman laughs, "and 'hanging out' in aerial yoga class is just the thing to challenge experienced yogis and exercise enthusiasts who are looking for a change of pace!
She reports that the benefits of aerial yoga for older adults include improved balance, flexibility and mobility, decreased back pain, and increased strength, not to mention a new, sometimes even upside-down, perspective!
"Trying something new releases feel-good hormones and gets you out of your comfort zone while helping build confidence and self-esteem," says Lochman, who encourages Garlands members to try something new now and again.
While aerial yoga is a special occasion for experienced fitness buffs, Lochman makes sure to inject some everyday fun into her ongoing classes as well. There's "Monday Fun Day" where water aerobicizers burn off their weekend calories. On "Thirsty Thursdays" she encourages Garlands members to get in their required daily water intake. And, of course, on "Fancy Pants Fridays" exercisers don their most outrageous exercise tights just for fun!
The Garlands fitness class offerings don't stop there. "Bringing Your Sexy Back" offers Tabata-style exercise ("to help lose the extra pounds gained during COVID," she quips). Zumba Gold offers half seated and half standing Latin-style dance, and barre workouts combine yoga, ballet, and Pilates moves for muscle toning. 
Lochman also likes to throw in a little Billie Eilish, Ed Sheeran, Post Malone, and other pop music to her playlists saying, "There's nothing like an ab workout to techno hip hop DJs,
Loud Luxury!" 
In the spirit of "shaking things up a bit," Lochman's students enthusiastically agree or at least tolerate, her efforts. Either way, they keep "hanging around" for more . . . which is exactly the point!