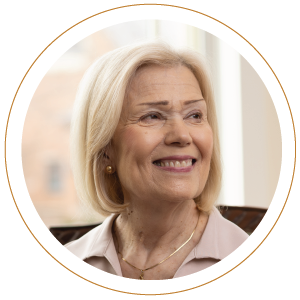 1. the vibe
Maybe it is the aesthetics and timeless décor, or perhaps it is the people, sense of community, and the culture, but most all agree that there is a comforting home-like, and casually elegant "vibe" that is noticeably unique to The Garlands.
"It just feels like home." – Carol Palmer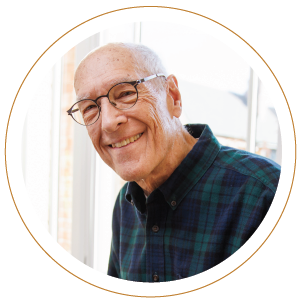 2. the people
Many Garlands members are taken by surprise to find that they meet and develop relationships with such good friends while living at The Garlands.
"The people, both members and staff are simply lovely. They really do know your name right from the start." – Don Andler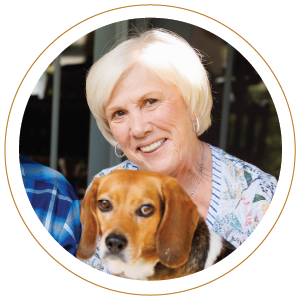 3. privately owned
The Garlands is privately owned and managed by a team that values providing personal attention.
"It isn't a chain or a conglomerate. Everything about The Garlands is customized and personalized – nothing is generic." – Christy Gaples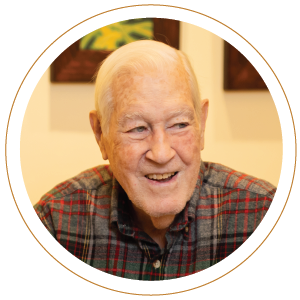 4. healthy lifestyle
The Garlands offers the equipment, facilities, programs, and people to help you be your personal best. Garlands member Ed Little is involved in several activities that help him get and stay in shape.
"The Garlands personal trainer put together a personalized program for me to get walking again." – Ed Little
5. awesome service
Unlike most retirement communities, The Garlands offers an entire, dedicated team that provides exceptional services to members 24/7.
"The Employees are very friendly. They always have a smile on their faces! Everyone is so helpful." – Ed Little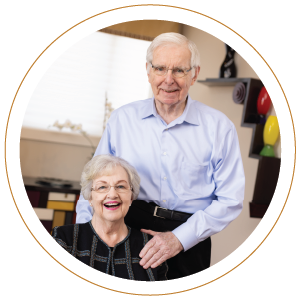 6. rest assured about the value
"The first night we moved in, I slept like a baby." – Anita Russell
As a CPA, John looked very carefully at the posts. "when you add in landscaping, real estate taxes, and other incidentals, the cost isn't really any different." John and his wife Anita agree:
"You get so much more for your money here." – John Russell
7. flexible financial options
The Garlands pricing structure can be customized to an individual's financial strategy.
"The architecture and hybrid financial options appealed to us. We share the website with friends so they can see for themselves." – Joan Anderson & Carlo Cencetti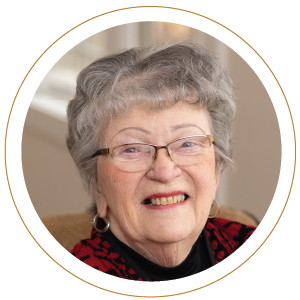 8. it's the "place to be"
Having visited several times and known people who lived at The Garlands, Marylyn knew it was the place she wanted to be. She, like many others, moved to The Garlands because her friends highly recommend it.
"It's beautiful. Everyone who visits comments that it is lovely." – Marylyn Klug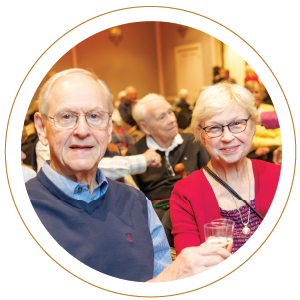 9. convenience & comfort
Chuck and Gwen Larabee have everything they need. They say, "There is no maintenance to worry about, the fitness center is right here, there are events and activities, and we don't have to cook if we don't want."
"There is a whole continuum of care – if we ever need it, we can take advantage of assisted living and other levels of care right here at The Garlands." – Chuck & Gwen Larabee
10. peace of mind
Eileen Brandel's husband left a note to their kids saying that if he passed, The Garlands would be a good place for Eileen to live. She agrees, and her kids love it too.
"I don't have to worry about anything anymore. Of course, I miss my house, but I really like it here." – Eileen Brandel